The internet was born with a single purpose: to ease the process of sharing information. As the internet has grown, the information we share has slightly changed, we have gone from text to pictures and in the future it's likely it'll be videos. One thing that hasn't changed though is that with all this information, the internet is the biggest repository for knowledge and today is one of the most convenient ways of learning.
Learning over the internet or E-learning as it's more commonly known, is big business thanks to the huge convenience factor of never having to leave your home. Just take a look at sites like Udacity, Codeacademy and Coursera. These sites are doing such a good job, that we have heard university lecturers wondering whether their jobs will become obsolete in the future!
E-learning isn't exactly a new thing in Sri Lanka. Take a look at LankanTutor.com, which has a ton of free videos aimed at helping students get through the tough A/L exams. Now we have a new player in the local e-learning game: Globaltutor.org.
Globaltutor.org aims at helping students all the way from Grade 6 up to those about to face their O/L exams. How does it work? You can take a look at it in the video below:
One important thing omitted from the video however is the fees. Thankfully we were able to dig up that information from the site: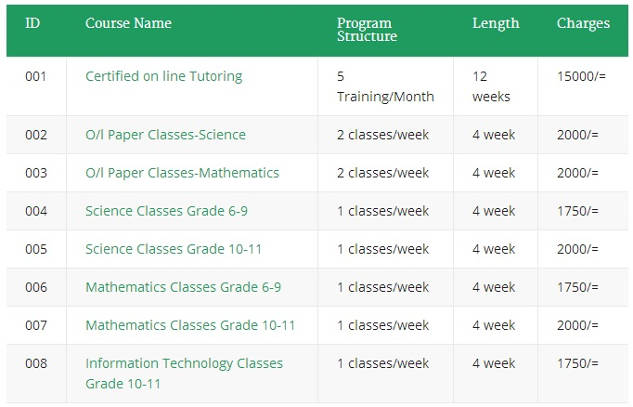 Now you know how Globaltutor is supposed to work in theory. Does it work this well in practice? Well according to our tests………Absolutely NOT! We say that because Globaltutor fails at it's most basic feature: teaching students. No it's not because of poor teaching methods. It's because no one can access the classes!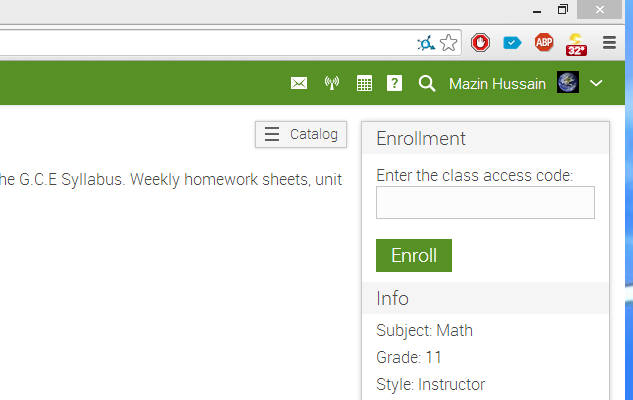 As you can see from the above image, if you try to enrol into a class the site asks for an access code. This is where the problem is: THE ACCESS CODE IS NOWHERE TO BE FOUND! We tried calling their hotline to find out where exactly it was but sadly the call went unanswered. If it is on the site then it's in a very well hidden place, which can only be forgiven if the Globaltutor team were trying to play hide and seek with. Actually no, it can't be forgiven even then. There was one class we were able to visit though, which was as the logo on it said: a trial class. Was this able to please us? No, because it had absolutely nothing other than an overdue MCQ assignment.
Due to this issue we can't really comment on Globaltutor's teaching methods. An e-learning website that can't let it's students access the lessons is an EPIC FAIL in our book. A similar story can be said of Globaltutor's groups which ALSO require access codes. Like the classes these codes are also nowhere to be found.
Alas it's a shame because Globaltutor has one of the best learning management systems we've ever seen. A clean interface, simplified menus for easy navigation, a to-do list informing students of assignments due and last but not least, news feed showing all the latest updates from their classes. A few universities that use LMS systems could learn a thing or two from this.
Globaltutor needs to fix the issue with the access codes and other bugs that might be there ASAP. If so, it just could become one that makes the local tuition teachers worried that they are becoming obsolete to technology and allow students to learn without being cramped inside a classroom with 50 other students. In theory, that is.