If you were given the chance to take your business ideas into a foreign market with the promise of expandability and increased revenue, would you take it? Well for 16 chosen companies, that chance just became a reality.
ICTA (the Information and Communication Technology Agency) of Sri Lanka is powering a mission for 16 companies to Australia to coincide with the Gartner Symposium for the year 2014, which is happening in November. The Sri Lanka delegation to Australia this year will comprise of 3 officials ICTA and 26 CXOs representing 16 companies which have worked in a wide array of verticals – everything from Education and Banking to Logistics and Government. They will be visiting Sydney, Brisbane and Melbourne.
The Gartner Symposium is held every year in prestigious locations worldwide to help businesses adapt to new methodologies, pick up industry buzz and, of course, acquire new clients. Over the years Gartner's become one of the deciding factors in where to ousource. Since this is mostly foreign money being earned by Lankan companies, any wins made here are feathers in Sri Lanka's cap as well.
Most participant companies have walked away in the past with contracts or confirmed promises of contracts; the organizers claim that this is mainly due to the Australian community being a lot warmer and friendlier when compared to other countries.
ICTA has chosen to fund this mission, and as such is providing some 85-90% of the mission. In return, they expect that by sending out the selected companies, they would enter foreign markets, talk with end clients and customers, establish deals or at least make their presence known and return with the promise of deals and contracts.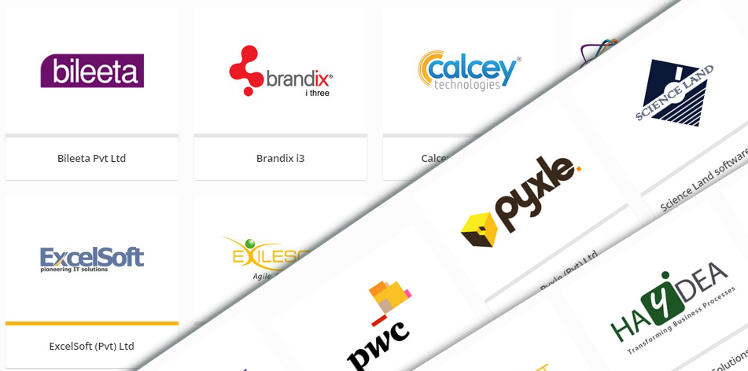 Given below is a basic profile of the companies who will be embarking on this venture:
Bileeta Pvt Ltd – Focuses on ERP solutions for companies dealing with manufacturing, sale and distribution along with projects and services.
Represented by Sanji De Silva.
Brandix i3 – Focuses mainly on Apparel, healthcare, food & beverage and also manufacturing. As such provides ERP consultation and Enterprise software development.
Represented by Arjuna Sirinanda
Calcey Technologies – Focuses on Enterprise Mobile Solutions along with Agile product engineering services. Also offers software quality assurance services.
Represented by Mangala Karunaratne
eIMSKY Business Solutions (Pvt) Ltd – Focuses on Banking, Retail, Healthcare and Logistics.
Represented by Viranga Kakulawala
ExcelSoft (Pvt) Ltd – Focuses on Apparel manufacturing and HR. Offers Custom cloud, mobile and desktop application engineering along with SEAMS Attendance, Payroll & HR.
Represented by Joson Chokatte
Exilesoft – Focuses on Banking and Finance, Property and facility management and Enterprise mobile applications
Represented by Don Jayasinghe
Haydea Business Solutions (Pvt) Ltd – Focuses on cloud based Finance and Accounts Outsourcing for SME.
Represented by Nilesh Piyaweera
Just In Time Technologies (Pvt) Ltd – Focuses on Banking and Finacne, telecommunication, education, defence and public sector. Offers e-Learning and Social Learning Solutions, e-Learning Content Development Services, and Microsoft Professional Services.
Represented by Navin Seneviratne
Orion Development (Pvt) Ltd – Focuses on BPO, ITO and Infrastructure Services. Offers IT and Infrastructure services along with BPO/KPO.
Represented by Jeevan Gnanam
PriceWaterhouseCoopers Sri Lanka – Focuses on Manufacturing, Retail and Financial Services. Offers IT security services, finance and accounting outsourcing and software development in Java.
Represented by Channa Manoharan
Pyxle (Pvt) Ltd – Focuses on Banking and Finance, manufacturing, leisure and travel. Offers development services on Microsoft SharePoint and .NET development along with Pyxle PAY online payment app and Pyxle RES Online Booking Engine.
Represented by Oshada Senanayake
Science Land Software (Pvt) Ltd – Focuses on Finance and Accounting, Aviation, HRM and Public sector & funded projects. As such offers ERP and software development.
Represented by Rohan Manamudali
Sky Management Systems – Focuses on Web application development and project management software. Offers eGovernment Application and applications for iOS and Cirrus PMS and Cirrus DMS.
Represented by Pradeep Ginige
Softcodeit Solutions (Pvt) Ltd – Focuses on dedicated offshore development along with Mobile software solutions and Application management services. Offers iOS/Android development, and Web designing and development.
Represented by Damitha Jayarathna
Talliance (Pvt) Ltd – Focuses on Retail and eCommerce services. Offers WordPress, Joomla and Sharepoint Enterprise Content. Also specializes in iOS and Android Development.
Represented by Ashique M Ali
WinSys Networks – Focuses on Computer training and consulting. Offers customized training in PABX and services such as Cisco and Microsoft related training programmes.
Represented by Ziyam Abdeen
What does this mean?
From the 16 companies chosen, 9 of them have had previous engagements with Australia and have succeeded in establishing partnerships and business connections with end customers. For the rest, it would be the first time that they are taking part in such a venture –  and as such it would open up a world of possibilities to spread their wings and make their presence felt in the global market.
Most of the companies are in this venture to introduce their products and services to foreign markets and to expand reseller network. There're companies in every field – from banking to event management. They've got them all.
For example, Softcodeit, a veteran company specializing in offshore development, especially mobile, deal with a lot of independent software vendors and are perhaps looking to be a virtual expansion of the companies over there. They're also on the verge of linking a deal with a company in the aerospace industry.
Haydea, part of Hayleys, is into outsourcing of finance and accounting: they've got their own platform for SMEs – document management, accounting, the whole nine yards and they're on the lookout for more clients. They're talking to a credit card company dealing in online payment gateways that's looking to outsource their whole back office operation to this company: looks like lots of potential.
Another company, eIMSKY, is very much the underdog here as it's their first time taking part in a venture of this nature. As stated earlier, they specialize in RFID and glove technology and hazard management solutions.
Quite a lot of the groundwork is taking place as you read this. In a brief meeting with some of these representatives, we managed to gather that Sri Lankan companies generally enjoy a bit more favor from European countries, with some companies even giving product ownership to the developers. As a country, customers generally say Sri Lanka tends to offer much better value compared to the rest of the region. Better communication skills and better language skills pay off and go a long way when pitching your product and/or service to a customer.
Sri Lanka also apparently holds a substantial track record of good code. Even though many consider countries such as India as being called the number one hub for IT, there seems to be more brainpower concentrated here in Sri Lanka.
In fact, A.T. Kearney, which is a global management consulting firm, has identified Sri Lanka as being in a key position for IT and BPO services.
The symposium commences on the 17thth of November, which gives the chosen few (some anxious, others nervous, some confident) time to get their acts together and push Sri Lankan IT to the forefront.