Well, hello there, and welcome to the fourth-installment of Readme's #AlternateBestWeb. Firstly, apologies for the delay: we had several other ops to cover (one of which, as you can see, was GdayX) and that distracted us for a while.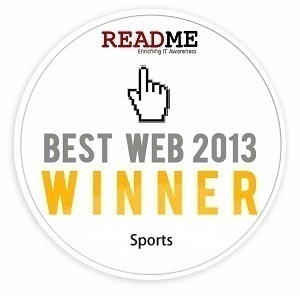 Back on track. What we're going to do this time is have a look at the Sports and Entertainment category. Again, Bestweb's choice of categories defies common sense, because most of the websites featured in the Media category fall squarely into Entertainment as well. Also, Cultura.lk, featured in Bestweb's picks, comes under neither Sports nor Entertainment: it's more of an online calendar of sorts. Let's take that out.
Read Alternate BestWeb #3 here.
BEST SRI LANKAN SPORTS SITE
There. Much neater.
So first, we're going to look at websites that revolve around sports.
GOLD
Bestweb.lk pick: www.islandcricket.lk
Our pick: www.islandcricket.lk
Lovely! A cricket news site that does a great job of what it's supposed to do. It's a very rare occasion when we find ourselves on the same website as Bestweb, much less the same page, but we have to concede that islandcricket is gold.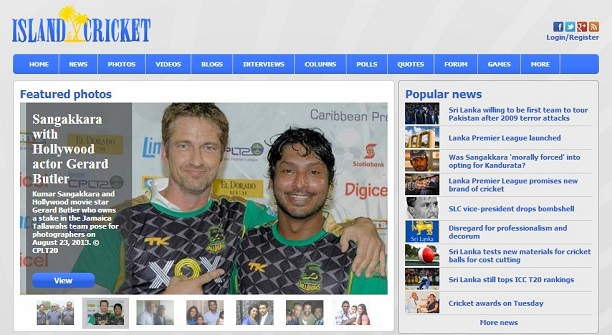 SILVER
Bestweb.lk pick: www.cultura.lk
Our pick: www.csn.lk
Whether or not you watch CSN, there's no denying that CSN has an effective website. It's well organized and updated. It scores for usability, especially once you start browsing. It's not the best design ever. That featured gallery looks out of place. Whoever put that Twitter box so far down south needs to have his head examined. Nevertheless, the site does its job.
BRONZE
Bestweb.lk pick: www.fmderana.lk
Our pick: www.srilankacricket.lk
Uninspiring design that keeps this site looking like a blog, no matter how valiantly it tries to break that barrier into professionalism. Nevertheless, there's a ton of content, all easily accessible thanks to the menus (and not to the front page). The design won't slow down an ardent news seeker, but is definitely going to put off more casual browsers.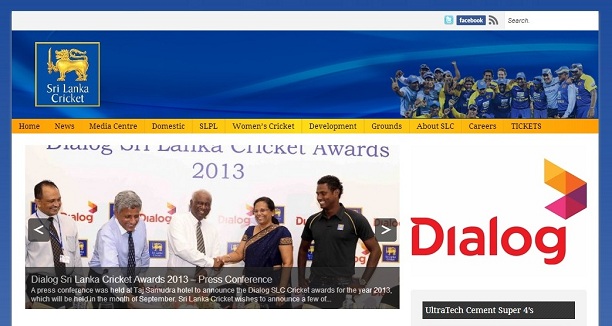 Notable mentions:
www.thepapare.com and others. Sadly, the .lk domain isn't as popular as it could be. Take The Papare, as established site that could very well have taken the top spot had it been linked to a .lk domain. In fact, we're going to break our own trend for recommendations and point you towards The Papare and www.srilankasports.com and even the text-heavy www.srilankahockey.com. The first two are great examples for what Sri Lankan sports websites – and indeed, news sites as well – can aspire to be.
*WINNERS RECEIVE PERMISSION TO USE THE README BESTWEB 2013 AWARD GRAPHIC ON THEIR WEBSITE. It's no big deal, you can grab it off the top of the article. Didn't win? Talk to us and we'll let you have that shiny badge.