February is certainly going to be an exciting month. Why, you ask? The answer for that is quite simple: WSO2Con. The conference, while being possibly the largest Middleware conference in all of Asia, will bring together some of the best minds in the industry for 3 days of keynotes speeches and interactive sessions from the 16th to the 18th of February 2016.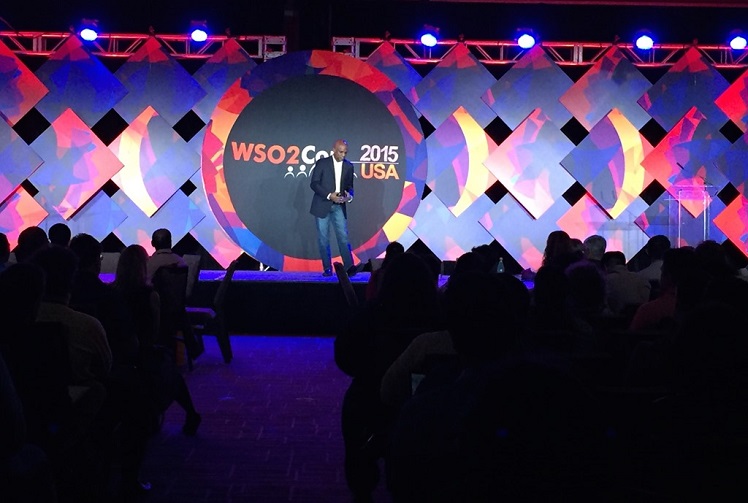 2016's WSO2Con will span across three regions, namely Asia, the European Union and the USA.
Why should you attend?
Well for starters, you get explore the only comprehensive and 100% open source middleware platform. You also get to understand how to scale and deploy solutions for a connected business. If you're dealing with new technologies, you can discover modern integration best practices with APIs, Cloud computing and other technologies and methodologies and also examine the power of expert support. If all else fails, you'll have plenty of opportunities to network with industry exports and peers.
In addition, you'll get to hear keynote speeches by some of the leading individuals in the industry such as:
Sanjiva Weerawarana – Founder, CEO & Chief Architect
Frank Leymann – Director – Institute of Architecture of Application Systems (IAAS)
Tyler Jewell – CEO – Codenvy
Harsha Subasinghe – President & CEO – CodeGen
Beshan Kulapala – Research Scientist – CodeGen
Isabelle Mauny – Vice President – Product Management – WSO2
For a full list of speakers, click here.
If you wish to register for the full 3 day event, you can do by clicking here.
For a sneak peek at this year's WSO2Con,you can watch the video below.
As always Team ReadMe (AKA Us) will be attending the conference In full swing so if you see a bunch of guys clad in Shirts with the ReadMe slogan running around with laptops and camera, chances are, that's us.
We hope to see you there.