Bend it Like Gigabyte – a FIFA 14 tournament organized by Redline Technologies (with the power of Gigabyte) kicked off their preliminary rounds on the 28th of July. It went on to ultimately fill the lobby of Majestic City with some fierce football rivalry on the 2nd of August, being the first Gamer.LK-sanctioned 'ranked' FIFA 14 tournament in Sri Lanka.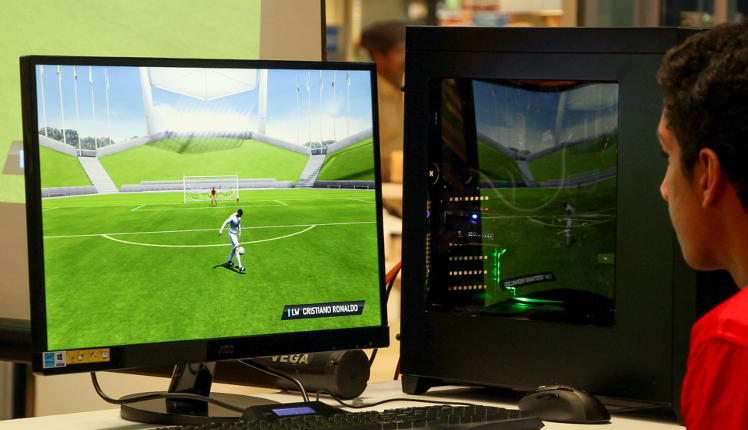 Despite FIFA 14 being relatively new to Sri Lanka, matches were filled with new faces and old veterans including SLCG 13's runner-up, Sharpshooter, from Phoenix Gaming. Preliminaries escalated quickly, with 8 qualifying players headed for the finals.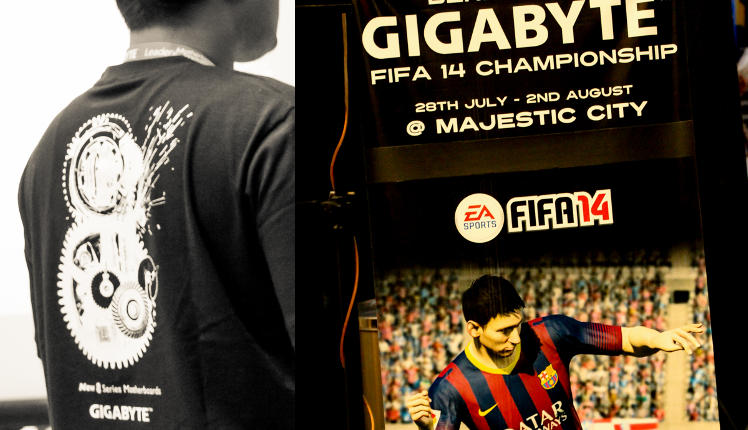 Phoenix Gaming dominated the finals, with three members from the same clan – occupying the top three slots. Ironic to see an MSI-powered team dominating a Gigabyte-powered tournament, but we've seen stranger in the world of eSports.
Winner – PnX | Sharpshooter
Runner-up – PnX | Moin
Second runner-up – PnX | Heat