With Windows 8 becoming the standard OS for most mainstream laptops today, it's quite common to see model variants with touch screen displays. The same goes for the Dell Inspiron 15R.
This laptop has been refreshed and updated to the current state-of-the-art hardware many times since its inception. 2013's model of the budget Dell laptop isn't drastically different: along with the touchscreen for more Windows 8 functionality, there's also the new Haswell processor (either  Core i5-4200U and Core i7-4500U) to bring things up to date. Let's head right into it.
Performance and storage
Performance is the most obvious upgrade, next to that touchscreen. The Inspiron 15R we tested packed one of the fastest ultra-low-voltage CPUs, the Core i7-4500U, dual-core processor based on the latest Haswell architecture. It supports hyperthreading, clocks itself from 1.8 to 3.0 Ghz and generally handles 4 threads quite decently. It's logical for Dell to install a processor that focuses more on battery life than high clock speeds.
In our tests, the laptop was quite smooth and responsive. The 6 GB of memory will also help out with more demanding tasks such as photo or video-editing: as for the Graphics capabilities, the HD 4400 can render most current games in an acceptable frame rate – provided you drop the settings all the way down – decent for a bit of light gaming on the side.
The HDD comes from Western Digital's Scorpio Blue series and at speeds of 5400 rpm, you really can't expect any performance-breaking records. While transfer rates are good – over 85 MB/s – the relatively slow speed of the hard drive gives somewhat sluggish performance on startup. Even with Windows 8 'fast start' option the laptop still takes quite a while to come out of hibernation into the main Start screen. Nevertheless, at the price, it's perfectly reasonable. 
Display
Being a comparatively affordable mid-range laptop, the Inspiron 15R comes with a simple WXGA screen of 1366×768 resolution. However, due to the distribution over a 15.6-inch screen, the pixel density drops to a low 100 dpi. This is a common thing – pretty much every 15.6-inch laptop you buy these days has the same issue. It's definitely nothing to write home about. Apart from that, the image quality is still good, and the Inspiron 15R will still work well for watching video, browsing the web or showing off your photo collection.
The touchscreen on the other hand left us with mixed feelings. It is rather questionable if a big multimedia device with a built-in keyboard will be used with a touch system instead. Yes, Windows 8 works better with a touchscreen-but it's not as rosy as Microsoft would like you to think. Half the time using the mouse ends up being far more productive.
Build Quality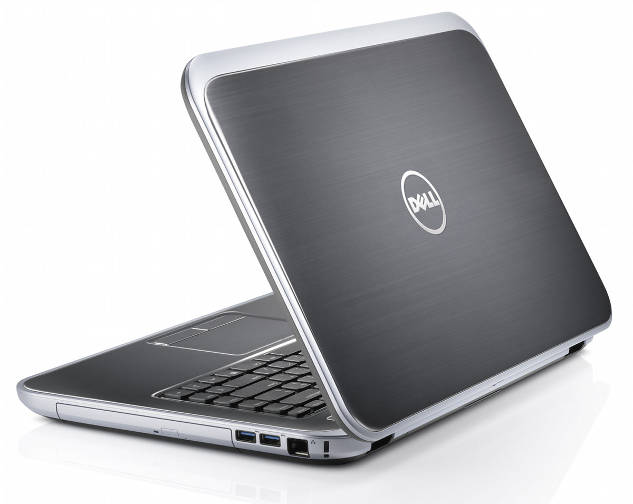 The Dell Inspiron 15R is built like a tank. It's heavy, it's chunky, and you can use it as a riot shield. With an Ultra-Low Voltage CPU and integrated graphics, it was quite natural to expect a compact chassis, but Dell doesn't seem to think so. The aluminium and plastic case might be nostalgic to some and still appealing in terms of looks, but it does bring the weight to 2.3 kilograms and the thickness to about 3.4 centimeters. True to its tank-like nature, it is very sturdy. 
Keyboard and touchpad
The size of the laptop makes room for a spacious keyboard with molded keys that feel very comfortable when typing. Like the casing, the splash-water proof Chiclet keyboard has been adopted without major changes from last year's model. Once you get used to the fairly soft and short drop, fast and accurate typing is possible on the keyboard. While the keys are relatively silent, they aren't as sturdy as you'd expect from a laptop higher up the ladder.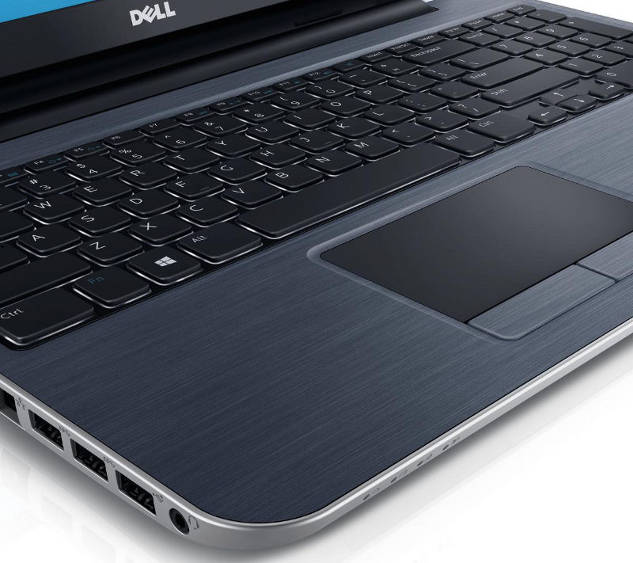 The Inspiron 15R comes with a Synaptics input device and offers enough room for diverse Swype and multi-touch gestures on its 10 x 5.7 centimeter touch pad surface. The gestures are fully customizable in the driver to meet personal preferences. The fine-textured yet nevertheless sleek surface makes it easier to navigate the cursor. Unlike most laptop manufacturers, Dell does not use a so-called ClickPad, but installs two dedicated mouse buttons in the Inspiron instead. We came to appreciate them because few touchpads have integrated buttons responds this precisely and directly.
Multimedia
Dell has installed two stereo speakers placed in the laptop's front and they can be configured with "MaxxAudio" technology suite which offers all sorts of settings and music presets. While the speakers lack bass, the sound is loud and detailed enough for you to listen to some music without the need for headphones. There's also a 1.0 megapixel webcam with a built in microphone included. The webcam is average: the microphone is very clear and well-intelligible and will often make an additional headset unnecessary.
Connectivity
While the laptop does come with four USB ports, only two of them support USB 3.0, a fairly decent offering in the laptop space. Interestingly, Dell decided to include the 100 Mbit/s Fast Ethernet port which is quite prehistoric to be honest. DisplayPort out is absent and the only monitor port available is HDMI 1.4a.
Apart from that, we would prefer it if some of the single ports were re-positioned. The display and LAN ports would be better off placed further towards the laptop's back
As for wireless connectivity, Dell has decided to go with a wireless adapter from Qualcomm/Atheros – the AR9565 model supports the 802.11 b/g/n transmission standard common to almost every device these days. It's also got Bluetooth 4.0.
Power consumption and final words
Coupled with a 65 Wh battery, the low power consumption of Hadwell ensures great runtimes. Using energy-saving mode, minimum brightness and disabled Wi-Fi the laptop clocks in 12 hours of battery life on idle – which is quite impressive. The Inspiron fares almost as well in the Wi-Fi test on. You can almost manage a whole workday with 7 hours of battery life without having to go into standby mode, or watch three movies on a single charge cycle. Even with high performance mode, maximum brightness and the works, you get a runtime over two hours and fifteen minutes. Charging that battery is going to take a long time (around three hours), so don't be surprised. So this is what the bulk is for.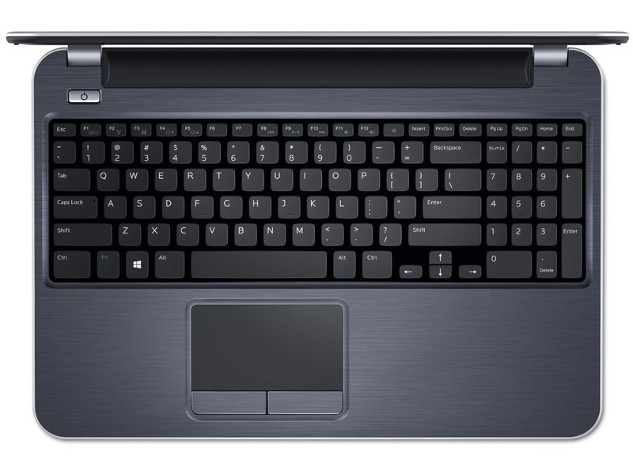 The Dell Inspiron 15R can be considered an all-rounder. It looks like it's meant to be a large, sturdy beast that can take on everything. However, the trade-offs might not appeal to some. The absence of dedicated graphics, form factor, slow hard drive might prove deterrents. We'd hesitate to call this portable, but as an affordable desktop replacement? That might work.