One of the biggest events in eSports history is only 10 hours away!The Gameladders Dota 2 League has partnered with Valve and Hutch Sri Lanka to bring the last, nail-biting match live to the Red Fort Cafe on Elvitigala Mawatha (that's near the TRCSL building). It's called the Pubstomp.
If you're shaking your head in confusion, we're refer to the International, the Dota 2 tournament with the infamous $10 million prize pool. It's an unprecedented keystone in eSports history, having gotten so big that ESPN is will actually be including it in their coverage.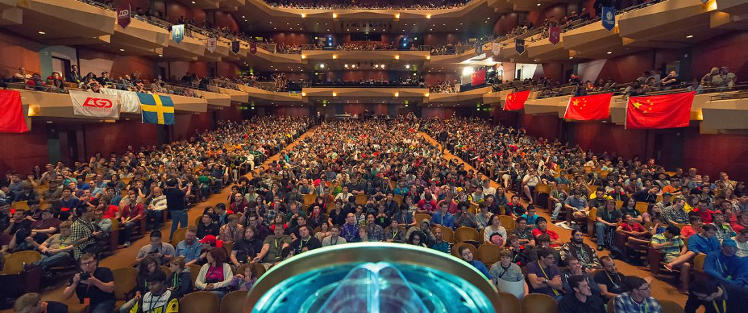 Thus far, the matches have have been pretty surpising, to say the least. Day three of the International ended with old favourites being sent packing – the much-loved Ukranian team Na'Vi was but down by American team Cloud 9, who were later sent packing by the Chinese team ViCi Gaming. Invictus, which won the 2012 International Championships, was dominated by LGD. There's a lot of fame and fortune up for grabs.
Get your tickets from Redline Technologies (Majestic City) or the Hutch Sri Lanka HQ (Galle Road, Milagiriya), suit up and join us at the Pubstomp. Entrance is free, but there's also tickets are priced at Rs 500/= for which you get food, merchandise and in-game items from Valve and Hutch and WiFi. It's an overnight stay, so get the ticket. You'll need the food. The event page is right here.