What if I told you that a simple device worth $20 helped save the life of a little baby?
Teegan Lexcen, born in August had only one lung and half a heart. She was not expected to live for very long and all hope was gone. That is of course until a group of innovative surgeons came up with a daring plan to save this little girl's life.
Using a Google Cardboard, which costs around $20 or even less on Ebay, the surgeons mapped out the surgery for little Teegen's parents, Cassidy and Chad Lexcen who were told initially that nothing could be done to save their daughter's life. Two weeks later, Teegen was still alive. Determined to find a solution, the family began searching for a second opinion.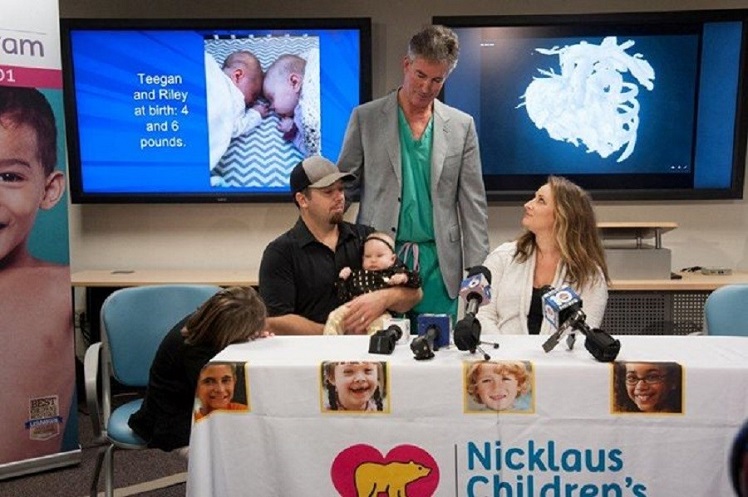 It was Chad's brother who eventually stumbled on to an article titled "The 20 Most Innovative Pediatric Surgeons Alive Today". In third place was one Dr. Redmond Burke who is the chief of cardiovascular surgery at Nicklaus Children's Hospital in Miami.
With nothing to lose the family contacted the hospital where Dr. Burke was and to their delight, they heard back immediately. The situation was a never-before-seen one. But they were determined to pull through. According to news sources, Dr. Burke then coordinated with one Dr. Juan Carlos Muniz, a pediatric cardiologist whose specialty is imaging, in order to make a 3-D model of Teegan's heart.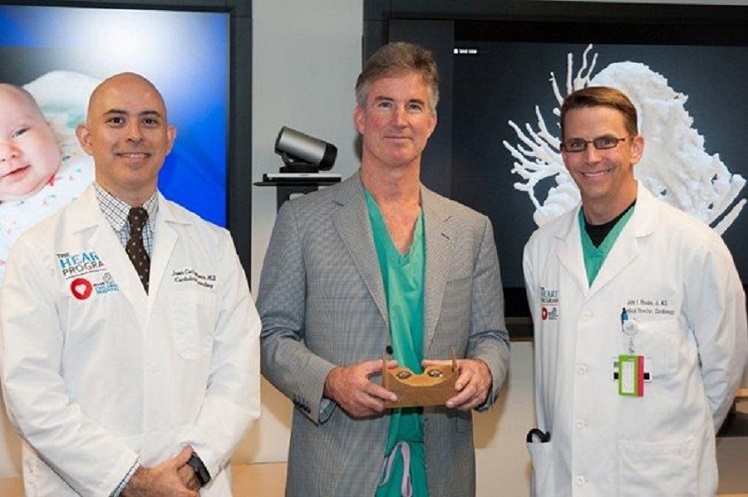 To their dismay, the team's 3-D printer was non-operational. With time being of the essence, Dr. Muniz came up with a different idea, one drawing inspiration from conversations regarding virtual reality with one Dr. David Ezon who is a pediatric cardiologist at the University Of Pittsburgh Medical Center.
Ezon took the Google Cardboard he had with him and used it to plan out Teegan's surgery using virtual reality. The technology was substantially more precise than the 3D images produced on his computer and using the Google Cardboard, he could operate the model of Teegen's heart in order to view it from different angles and observe its structure from inside the organ itself.
Thanks to the device, it was possible to see the condition and location of Teegan's heart in relation to te other parts of her body and thus they were able to come up with a new type of surgery to overcome th challenge of her heart having one ventricle rather than the usual two.
The operation was carried out without a major event and four weeks after surgery, Teegen was breathing on her own. Doctors have predicted she would make a full recovery and be home within two weeks.
Sometimes it's not the technology that makes the greatest impact, it's how you use it.