There's no harm in admitting it. We've all done it at some point. In fact, some of us still do it. You're surfing the web trying to find that freeware you wanted or that song you really really like and you land on the download page. But to your utter horror, instead of a simple download button, you're bombarded with a host of download buttons. Click on any of those, and it is highly likely that your PC will be infected with a host of malware, spyware, adware and countless other nasty wares.
Now anyone familiar with this scenario will know that 9/10 buttons that say "Download Now" are fake. But what about those who do not have said knowledge? Well, that's where good guy Google is coming into play. Living up to their motto of not being evil, the company is attempting to eradicate all fake download buttons via a new Chrome feature that will warn you about sites that have deployed these misleading attempts.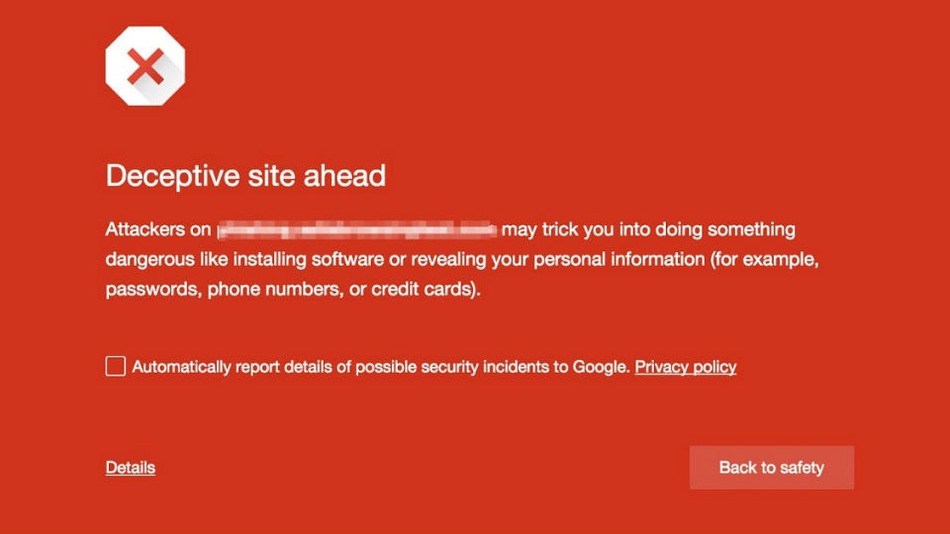 The update, launched on Wednesday, is basically an extension of Google's Safe Browsing feature which by default is enabled in Chrome. If you're not sure if the feature is enabled, you can turn it on by checking the box before the "Protect you and your device from dangerous sites" option, located under Preferences – Settings – Advanced – Privacy.)
Once enabled and running, Chrome will display a red warning page when you use it to open a website that has fake download buttons. The warning reads "Deceptive site ahead. Attackers on (the site) may trick you into doing something dangerous like installing software or revealing your personal information (for example, passwords, phone numbers, or credit cards).
The warning will show for pretty much any and all pages that contain ads that according to a Google blog post, "pretend to act, or look and feel, like a trusted entity"  or "try to trick you into doing something you'd only do for a trusted entity — like sharing a password or calling tech support."
However, if you're one of the unlucky webmaster souls whose website gets flagged as being deceptive, Google has taken the liberty of offering a set of guidelines to make the warning sign go away which can be viewed here.
Bear in mind that this feature is only as good as long as it's enabled. While it may protect you from fake downloads, it is not a substitute for an anti-virus program. Always ensure that any files you download are from trusted sources and always run a scan of the file just to be sure.
Happy surfing folks.