Google's sexy Now Launcher, previously only available to the Nexus series and GPE (Google Play Edition) devices,

is now on the Play Store

. Any device running Android 4.1 or later can now download the launcher and enjoy. No kidding.
Google's new "Now" Launcher was one of the coolest things you could get on a Droid, especially in 2013 – but unfortunately, they'd restricted it to Google-endorsed devices running pure Android. Now, with Material Design on the horizon, Google's relented. Yes, Nova Launcher has had it for a short while now, so for once, Google is a bit late to its own party. But still, who cares? But now you can enjoy that pure Google experience, complete with the now-famous 'Ok Google' voice controls, on your Android – officially.
If you don't know what you're getting into, read on.
Google Cards – So much win
If you happen to own a Nexus series device (much like I do), the first thing you would notice is the little blocks that appear on your screen when you swipe right from your main homescreen.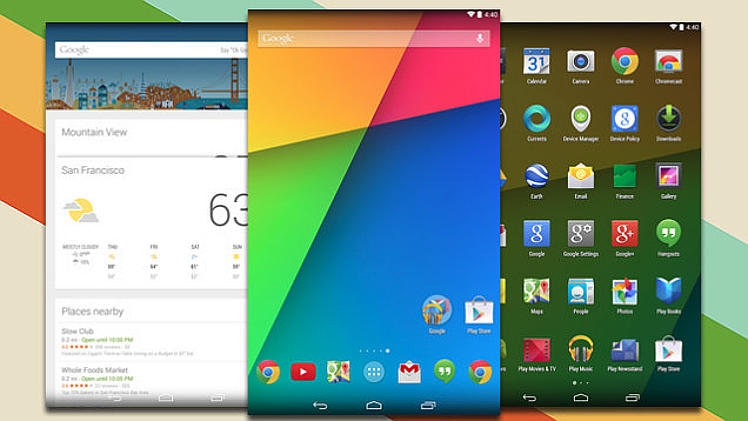 These are called Google Cards and they are here to make your life more awesome. They give you information such as the latest stock market trends, how your favorite NBA team is doing, the weather forecast, and places nearby to checkout, all based on your likes and interests based on your search data. It's very cool and makes your phone actually feel smarter than your are. More data, sah? Why yes, of course, Jeeves.
Just say the magic words
Say "Ok Google" and the launcher triggers a voice activated search from which you can literally do anything. From opening apps, to calling contacts, to sending messages and emails, and even asking the date and time, you can do it all.  In order for this to work though, you need to set your search language preference to US English. You also have the facility to train your voice to better understand the keyword detection.
Google has noted that not all users installing the Google Now Launcher will be able to use all the features, as "some features are unavailable in some areas." This same flaw affects Nova Launcher, so it's a limitation of the Google Now service.
Apart from these enhanced Google Now features, the launcher also features some visual tweaks, including larger app icons, a translucent status and navigation bars, and a new wallpaper picker that makes it easier to choose and position your photos.
If you ever wanted to feel the experience of pure AOSP (Android Open Source Project) on your phone but couldn't because it wasn't a Nexus or GPE device, now's the time. The launcher is available for download from the Play Store now.