Samsung recently launched the Galaxy Edge and the Gear virtual reality headset. HTC has their Vive headset powered by SteamVR and even the Facebook owned Oculus Rift has been in the news these days.
Unfortunately, all of these are expensive. The Samsung Gear VR is also pricey (costing around Rs. 40,000/-) and lacks content for it to be worth the price paid (we tried). The Oculus rift is still a developer kit and is not exactly a wallet friendly headset, either.
And in this corner…
But hold on to your hats, because there's a new kid on the block that is by far the most widely available. It's so available, you can build it yourself. I'm talking about Google Cardboard. All you need is a Nexus 5, or a friend with a Nexus 5, and $2.
I spent about 15 minutes on eBay and managed to find a Google Cardboard for a mere $2USD. Naturally I was skeptical on what to expect but then again, it was around Rs. 250/- which seemed perfectly ok by me so I ordered one. It took around 3 weeks for delivery and one somewhat blustery day, it was here. Now I am a patient person by nature, but that did not stop me from attacking the packaging with a sharp blade to get my hands on my own VR headset…and voila!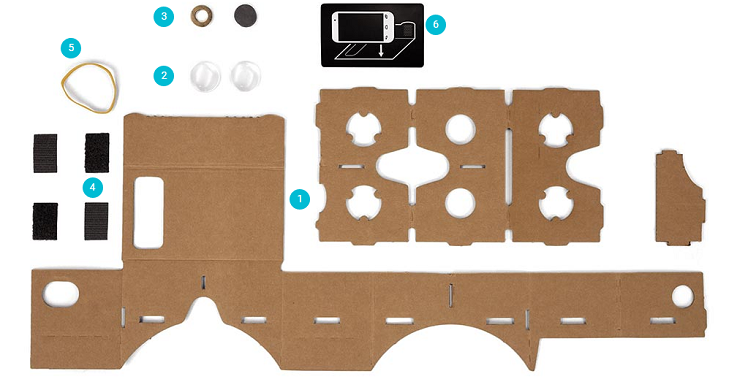 As the name suggests, the headset is literally made up of cardboard; corrugated cardboard to be precise. The entire tech spec of it can be found online (or if you're too lazy to search, then you can click here). It's essentially cardboard, a pair of lenses, some Velcro, a rubber band and two magnets. The magnets provide control of the phone via manipulation of the phone's magnetometer (which is normally used for the compass).
Setting up Cardboard
A PSA, first: in order to get the best experience, you will have to have a device running Android 4.1 Jelly Bean or later and have a screen size of around 4.5-5 inches. Devices such as the Google Nexus 4/5, Moto X, Samsung Galaxy S4, and Galaxy S5 are best suited for this. You then stack an app (which does the magic) and you're rolling.
Phones with larger displays such as the Nexus 6, Note 4 and Oneplus One can make use of larger versions of Google Cardboard. It's not only Android though: if you have an iPhone 6 or iPhone 6 Plus, there's compatible apps (a quick online search will help you out). For Android, there are over 30 compatible apps that you can install and have your own VR experience.
A bit of googling and a few YouTube videos later, everything was tabbed, glued and otherwise fixed in place, and I was good to go.
On the roller coaster
Once I had the Cardboard in an operational format, my next step was to download the self-titled "Cardboard" app from the Google Play store and install it on my Nexus 5. The app includes a whole list of demos, ranging from watching Youtube videos on a theater screen to a Tour Guide which lets you explore various elements of the Palace of Versailles.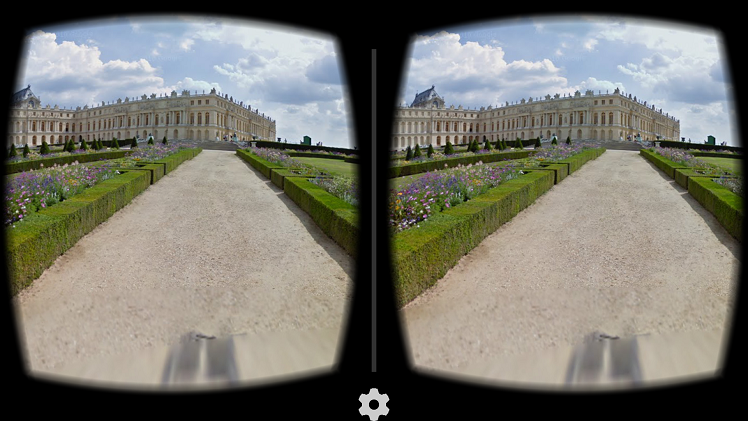 They were interesting, but I wanted more. A quick search in the Play store showed me an app called "Roller Coaster VR". Once launched, the app gave me a better understanding of how Cardboard works. Basically, your device's screen is split vertically down the line and the entire scene of the app, be it a roller coaster simulator or a space simulator, is rendered on both halves identically at different angles. This is where the lenses come into play: 25mm Bi-Convex Lens with a 40mm focal length, optimized to prevent distortion around the edges, that take these images and wrap them around your eyes in such a way as to make it consistent reality.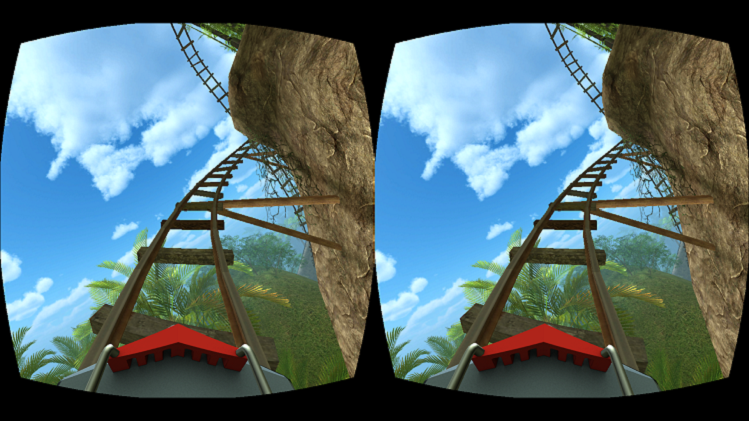 As you can see, without the cardboard, this is what your phone screen will look like. But once you set up the cardboard, well, that's a whole other story. Roller Coaster VR for example, puts me in the front seat of a rollercoaster and offers a full 360 degree environment whilst giving me the chance to go on a simulated ride. The graphics were average, but the experience was totally worth it.
"Lamper VR" was the next app I installed. Similar to Roller Coaster VR, it uses a form of head tracking to measure your movements, with the objective being to use these movements to collect as many tokens/coins as possible without hitting any obstacles. Again, the graphics were average at best, but the experience made up for it. It's even more hilarious when you give it to people at office and watch them bumping into things.
Then there's apps Cardboard Theatre and Theatre VR can manipulate video files from your device and project them as though you were watching it in a real theatre. It's not a perfect concept but worth it if you're interested in that type of thing.
Is it as cool as it claims to be?
When you get down to brass tactics, there;s no denying it, the Oculus Rift is expensive, so is the Samsung Gear VR. True enough they may offer insane levels of immersion into virtual worlds, but that tech hasn't got to the point where most of us can buy it at Unity Plaza, has it?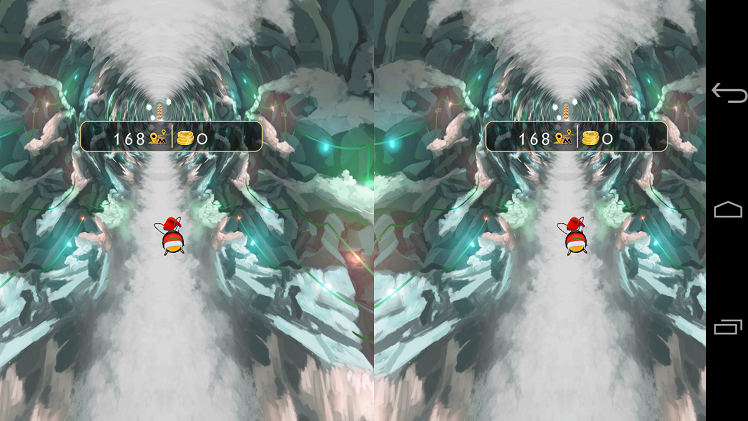 Cardboard is an interesting intermediary. It's nowhere near as advanced as the pro solutions, but it does suffice to give you a heady taste for VR until it's viable to go out and maybe buy a unit of your own. Cheap units like this cost around $2USD and then scale up in terms of build quality and durability. There are plastic models that sell for around $10 USD which also include head straps, making them easier to wear but then again, with a little innovation (velcro and elastic bands) you can make your own straps as well.
All in all, if you want to see what all the fuss about VR and motion tracking is about, then give the Cardboard a shot. It's not next level graphics as the Oculus Rift, but for the price you pay, I would say it's totally worth it.