By now unless you've been living under a rock or similar, you've probably heard about Intel and their NUC. Called the Next Unit of Computing, they're very, very small form factor PCs – designed by Intel.
And when I say small, I mean small. The first prototypes of these devices measure 4×4 inches. Yes, inches. I was amazed when I finally got to see one of these – in the flesh, as it were. Then again, it's not surprising, given how far we've gotten in making things smaller.
Initially based on the Sandy Bridge architecture Celeron CPU, the first NUC models had very low cache memory and were more suited for basic applications such as word processing and email/web surfing. They were then upgraded to Ivy Bridge Core i3 and Core i5 processors, followed by the Haswell architecture, and now to Intel's Bay Trail M chips – with the next gen Broadwell chips just around the corner.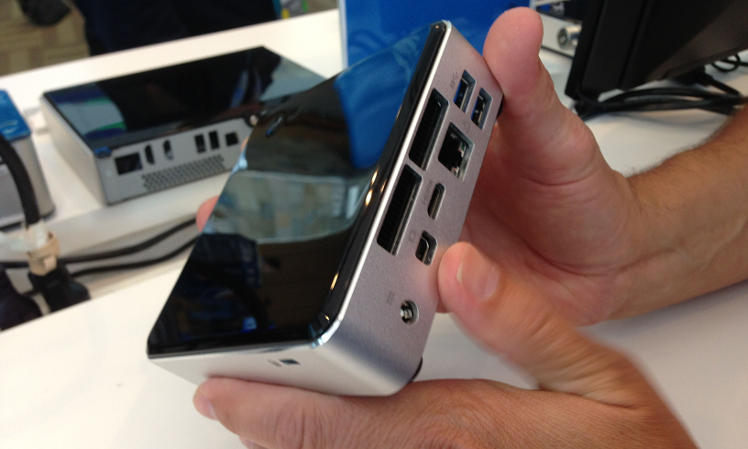 The power of a full PC, in the palm of your hand
Released to the market as kits which are just a basic barebones, these units consist of a PCB which house the CPU (which is soldered on to the board so upgrading the CPU is a no-go), a slot to install the Memory or RAM and a bay above to house a 2.5" drive (either a regular SATA HDD or an SSD). They ship with no RAM or HDD/SSDs installed, rather leaving it to the end user to customize it to their requirement.
The entire unit is enclosed in a plastic or metal housing that also has a fan for cooling and adequate air ducts to exhaust hot air, a 12V power port for external power and a VESA mounting plate. This is so that the entire unit can be mounted behind a screen or monitor – so space constriction is a thing of the past.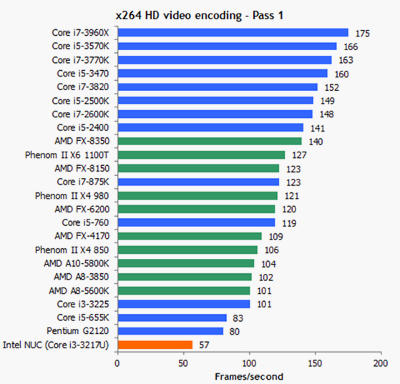 Connectivity wise, the device has the basics covered – Wi-Fi and WiDi (Wireless Display) support, Infrared, USB 3.0, RJ45 LAN Network ports. Later models ship with Mini Displayport and Mini HDMI interfaces.
Keeping in mind that this while tiny unit can fit into your pocket, it's still a fully functioning and operating PC. But whereas a regular desktop would draw a considerable amount of power, an NUC draws just a fraction. In fact, an average i5 desktop CPU draws around 75-90 watts whereas a NUC powered by an i3-3217U CPU would draw around 11 watts. That's almost six (6) times less of a power draw than an average, full-fledged desktop.
However, it's the same tradeoff as a laptop: power for power consumption. While these units are very power efficient, they get left behind when it comes to heavy work.
What use are these to us normal people?
Considering its miniscule footprint – both in its physical form and its power consumption, the NUC is a tempting device . It would look pretty cool on your table and can be THE gadget to show off to all your friends. You can physically and literally have it in the palm of your hand and use it as a normal PC. Wi-Fi and WiDi means you can even use this as your HTPC and/or even as a SteamBox to run your Steam OS and play your favorite games. It's even practical as a POS or office PC.
The NUC D34010WYK is one of the latest models to be released to the market – courtesy of Intel. These units are powered by 4th generation Core i3-4010U CPUs and as such supports Intel HD graphics 4400. The i5 model (D54250WYK), on the other hand, packs a bit more powerful punch with a Core i5-4250U with support of up to 16GB of DDR3 RAM at either 1600 or 1333Mhz. it also has Intel HD 5000 graphics.  These are actually very decent specs – enough for a multimedia PC, even enough for some light gaming.
Currently, the units retail for around $266 and $330 respectively, which means it would probably retail for around LKR 40,000 for the bare kit. That's without RAM and HDD/SSD here in Sri Lanka.
But can it run Crysis?
However, the NUC isn't to be relegated to office-PC space. Manufacturers are beefing up the concept a bit. Gigabyte, the Taiwanese motherboard manufacturer, has put their own spin on the NUC and released a gaming mini-PC. Called the Brix Gaming BXi5G-760, the device boasts an Intel Core i5-4200H dual core CPU clocked at 2.8GHz with a turbo of up to 3.4GHz and a GPU that the company claims is a 6GB DDR5 variant of the Nvidia GeForce GTX760.
Considering the form factor, it's not practical to put a fully-fledged GTX760 in a unit of this stature: upon closer inspection the chip is actually seen to be a rebadged GTX 870M. Although that is no slouch either: the GTX870M is used in high performance laptops such as the MSI GS70 2PE Stealth Pro and Razer Blade. What all this jargon means is that the palm of your hand can now hold a little box that plays games better than most other PCs in Sri Lanka.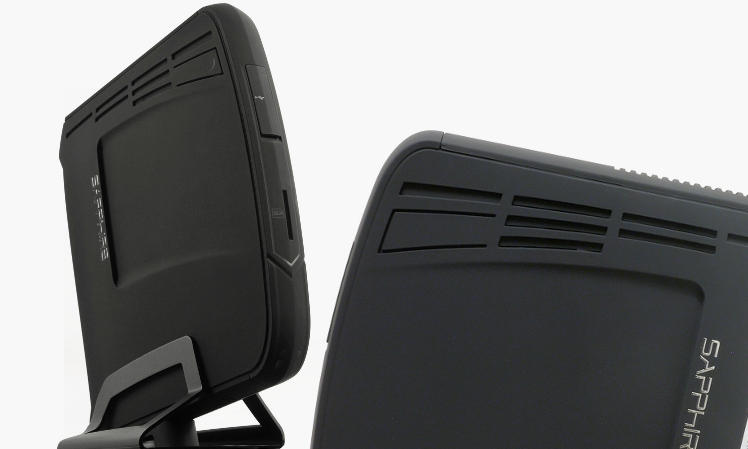 Sapphire did something similar, with AMD.
Not to be outdone, ASRock has also released their own iteration of an NUC. Called the ASRock VisionX 420D-8G1T88 (certainly a mouthful), the device consists of an i5-4200M processor and is backed up by a Radeon HD8850M (essentially an underclocked HD7770).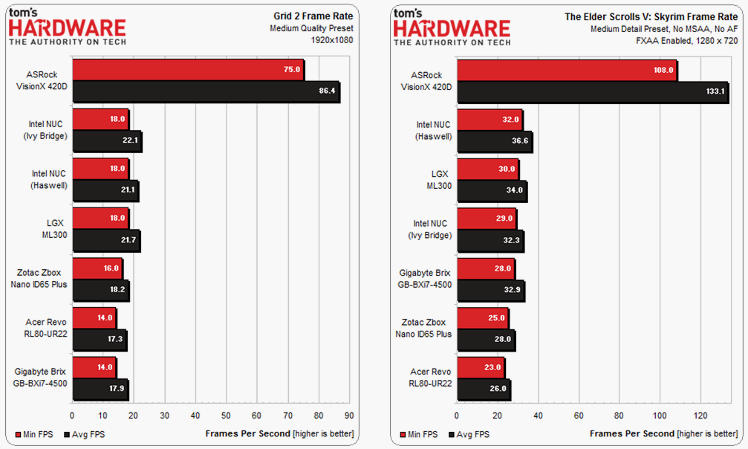 For a device four inches square, that's impressive: in fact, if you ever wanted a PC/console in your living room, look no further than one of these – they're literally the Steam Box brought to life.
Is this the future?
Will the venerable desktop go the way of the dinosaurs? That is a good question. I for one think the desktop PC is here to stay. No matter what new tech gets released, you can always count on a regular PC to be there when needed. It can be upgraded when necessary. Components can be switched out when required. It may be big and bulky but it can never be replaced – there'll always be an enthusiast running one.
NUCs have their advantages. They're small, lightweight, and easy on power consumption and can fit into your pocket to be taken anywhere. They're ideal for government institutions and even schools due to their small footprint. They're like a desktop PC, only smaller. You can even play games on them and for use as an HTPC or portable entertainment library.
But they do have certain insurmountable drawbacks. For example, running heavy computational work is a no go; after all, it's basically a stripped down PC; even if you did manage to get it up and running the performance would be a far cry from its desktop counterpart. Also since it's an AIO (All-In-One) unit, upgrading save for storage and RAM is a no-go. Give or take a year or two and you''ll probably have to turn it in for scrap metal.
Still, Intel and their partners do have a game changer on their hands – at the right pricepoint, this'll certainly change how we define a budget PC. Let's see if they can play their cards right and keep it that way.