On the 19th Saturday, the Yarl IT Hub had their second meet-up for this year in TCT hall at 1 PM. The main focus was "IT business and sales perceptive" – the first part of the event was a video of the master of this particular field, Steve Jobs. Using his 2001 presentation of the iPod, the audience studied the feature highlights and what Jobs focuses on to market the device despite the many weaknesses in the product at that time.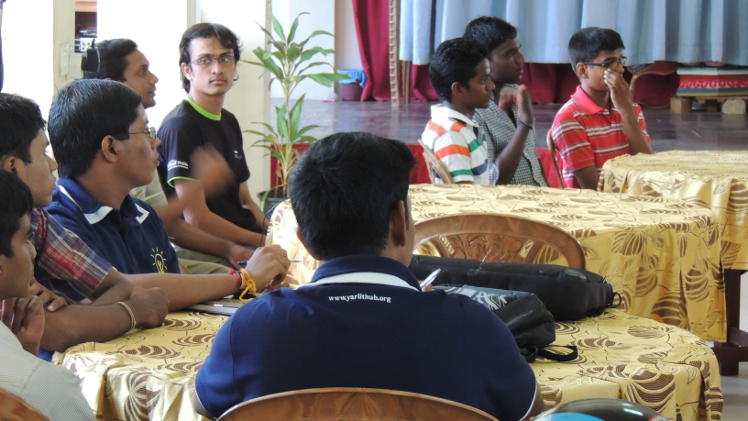 The main concept of this meet-up was to encourage a budding generation of tech marketers. Consequently, the presenters of the sessions were from the same breed – starting with Sharmick, who brought to the table his start-up story and about issues a businessman would come across. Experiences were shared from the presenter as well as from the audience.
The owner of Harikanan (one of the most famous printing shops in Jaffna) came up next as the second speaker. He presented how Harikanan developed in to a company, advising marketers to not to be scared of what you might lose, but to "be confident that you'll reach the goal".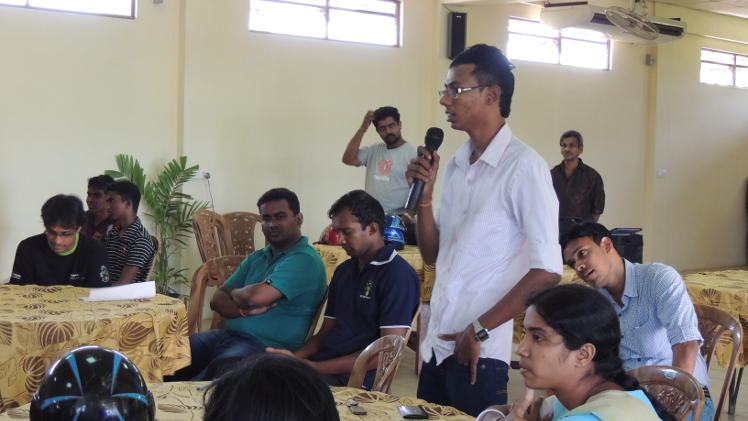 Finally came Shayanthan of Atiral Company, with his startup story, highlighting a key challenge all startup people face – fear. "Leave the fear behind and go for what you want," he urged the audience, before giving way to a presentation on a DIA (drip irrigation automation) project by two students supported by Yarl IT hub.
Finally, at the end of the meetup, the Yarl Greek Challenge (YGC) was announced. The YGC has turned out to be a greatplatform for students and for people who are interested in IT to put forward their knowledge as well as their talents. This year's the third time the YGC going to be held. The first 3 rounds of YGC will take place in Jaffna while the final round will be in Colombo.