By and large, a new desktop – or rather, major changes to an old desktop – are pretty big events in the Linux sphere. Currently making the waves is the launch of KDE Plasma 5, in which the aging-but-beloved KDE desktop environment for Linux got it's first major overhaul in years.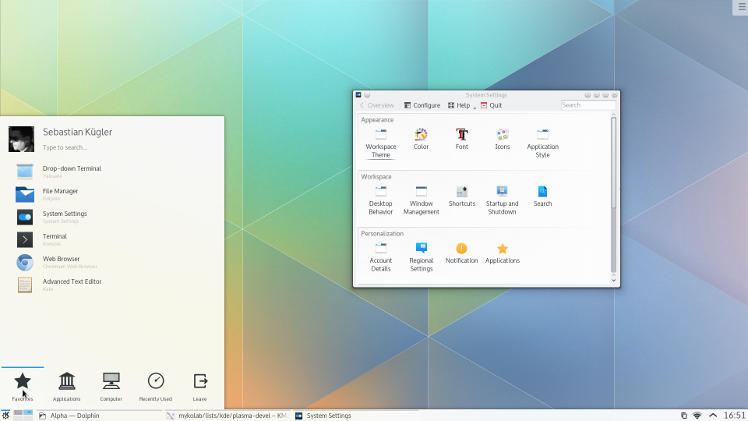 While it isn't as radical, as, say, Canonical's infamous split with GNOME, Plasma 5 – and the Breeze theme – does some beautiful interface design  Under the hood, they've made some improvements – for instance, KDE now uses hardware rendering to run faster, and ships with what the dev team calls a "converged shell" – meaning that the desktop recognizes different input devices and acts differently according to what's plugged in. For example, a touchscreen and a keyboard / mouse combo can be catered to automatically, with the interface switching according to what you're using right now. Unfortunately, there's no proper linux distro to take advantage of all this – it's pretty much groundwork for a possible future.
On the outside, a lot has changed. Not only has KDE ditched the cluttered XP-neopunk look, they've replaced it with something much cleaner and more usable. It now  looks like a cross between OS X, Android and Chromium, with high-contrast icons, a bit of translucency in windows and the like.  There's not much more to say about it – try it out if your Linux distro needs a bit of shaking and you feel adventurous!