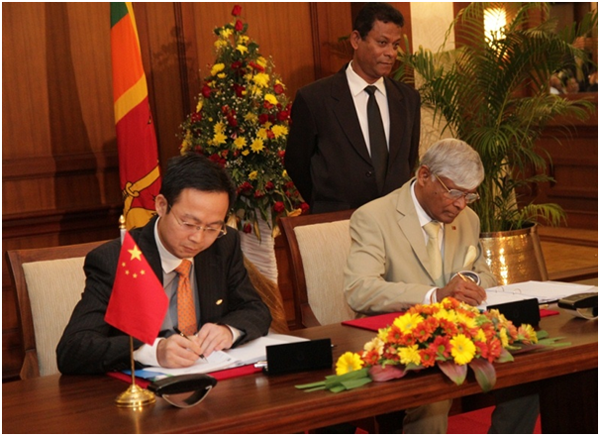 Signs strategic deals with ZTE and Huawei
The National Mobile Service Provider, Sri Lanka Telecom Mobitel signed strategic cooperation agreements with ZTE Corporation and Huawei Technologies in the presence of H.E. President Mahinda Rajapaksa and China's Chairman of the Standing Committee of the National People's Congress Wu Bangguo, during his recent visit to Sri Lanka on the 17th of September 2012. The agreement was signed by Mr. Nimal Welgama, Chairman, Sri Lanka Telecom Mobitel along with representatives from ZTE Corporation and Huawei Technologies.
As per the agreements, ZTE and Huawei will collectively deploy over one thousand and four hundred 2G/3G and 4G LTE [Long Term Evolution] base stations as well as transmission equipment for Mobitel. The additional base stations will mean an increase in the network's coverage, capacity and speed, making it South Asia's first commercial 4G (FDD-LTE) network.
Commenting on the strategic deals signed, Mobitel's Chairman, Mr. Nimal Welgama said, "Our partnerships with ZTE and Huawei are further strengthened by the signing of these agreements. We have worked closely with them, on many large-scale initiatives. This stage of our network expansion is crucial, and I am confident that both ZTE and Huawei will extend their support towards making this network expansion successful."
"The successful completion of the expansion of our network in June has been a mammoth task. One thousand sites for 2G and 3G base stations were set up, all in record time. The new deals signed today, with ZTE and Huawei signal that crucial, next phase of development for Mobitel. This will help us expand our technological footprint, the network's coverage to 100% population coverage, an increase in the network's capacity and speed – all of which make up the deployment of 4G mobile technology in Sri Lanka. We have already enabled our core network with the latest HSPA+ powered by MIMO technology, thus developing the country's ICT infrastructure, leading it towards an info-com and knowledge-rich society. As our network expands, so does the country's ICT landscape. Each step we take, we do so, working keenly towards fulfilling the Government's ICT goals," said Mr. Lalith De Silva, Chief Executive Officer, Mobitel.
Mr. Zhang Sen, Vice President, Huawei – South East Asia said, "It is a great honour to be the strategic partner of the national mobile service provider of Sri Lanka since 2006. Huawei has a strong willingness to cooperate with Mobitel to enrich the quality of life of Sri Lankan's through the deployment of our state-of-the-art technologies as well as services."
"We are very glad to ink this deal with Mobitel. It is an honour for ZTE to conduct this network expansion project for Mobitel once again, which is also proof that our technologies, products as well as services are worthy to be trusted," said Mr. Zhang Renjun, Senior Vice President, ZTE Corporation.
Huawei and Mobitel commenced business relationships from 2006 by introducing the first 3.5 Generation network for the South Asian region under Mobitel's stage III network expansion. From then onwards, Huawei successfully delivered three turnkey projects consecutively to expand Mobitel's 2G and 3G network. Huawei has also introduced a state-of-the-art Packet Core Network with the latest Policy Control Capability and Online Charging System (OCS) under stage VI.
In 2001, ZTE entered the Sri Lankan market, and set up a subsidiary in 2007. In June 2012, ZTE successfully completed Mobitel's stage VI mobile network expansion project – the largest ever expansion project in the Sri Lankan telecom sector to-date, becoming the top telecommunication equipment vendor for Mobitel. According to stage VII of Mobitel's network expansion contract; ZTE will deploy the first FDD-LTE based 4G commercial network in South Asia.
This expansion programme will further strengthen Mobitel's dominance as the preferred mobile service provider in the North and East, which is a priority development area of the government – post-war.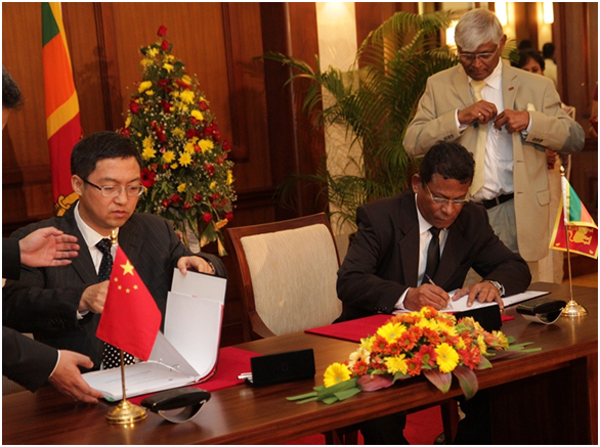 About Sri Lanka Telecom Mobitel
Sri Lanka Telecom Mobitel, the National Mobile Service Provider and the Official Sponsor of the National Cricket Team, is a wholly owned subsidiary of Sri Lanka Telecom. In January 2004, the company launched its fully-fledged 2.5G GSM network that is EDGE/GPRS enabled and designed to operate on dual band. In December 2007, the company launched its 3.5G HSPA network – the first Super 3.5G network in South Asia. Further, Mobitel successfully demonstrated HSPA + MIMO technology with down link speed up to 28.8 Mbps and carried out successful trial of 4G/LTE technology with downlink speed exceeding 96 Mbps, for the first time in the South Asian Region. Investments committed to date in the 2.5G/3.5G/4G networks and service offering amounts to over US$500mn. Mobitel's Customer Care can be reached by dialling 1717 from any network in Sri Lanka. For more information visit www.mobitel.lk
About ZTE Corporation
ZTE Corporation is a leading global provider of telecommunications equipment and network solutions. Through its network of operators across 140 countries, the company delivers innovative products and business solutions. It connects global customers via voice, data, multimedia and WLAN. Founded in 1985, ZTE is listed on both the Hong Kong and Shenzhen Stock Exchanges and is China's largest listed telecoms equipment company.
About Huawei Technologies
Huawei is a leading global provider of commercial telecom networks and currently serves 45 of the world's top 50 telecom operators. Through continuous customer-centric innovation, Huawei responds quickly to customers' needs with a comprehensive, customized set of offerings. Huawei's products and solutions are deployed in over 140 countries and are supporting the communication needs of one-third of the world's population. As of December 2010, Huawei employed over 110,000 employees, 51,000 of whom are based outside of China. Huawei's international operations have an average localization rate of 69 percent.