Running alone at night?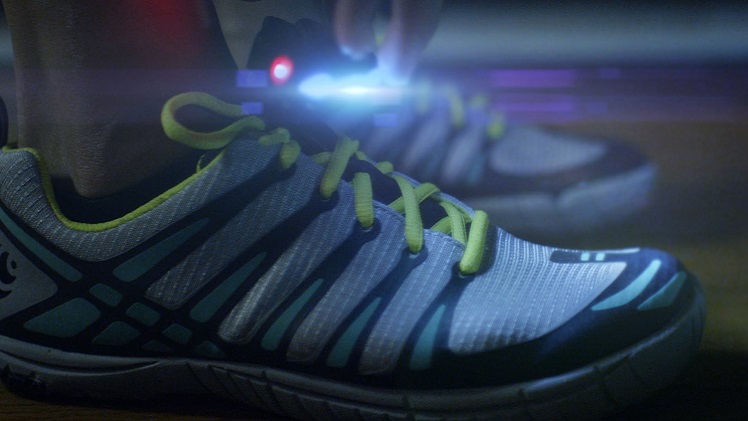 The balance between trying to stay fit via exercise whilst keeping your somewhat hectic lifestyle in check is somewhat of a challenge. Many people tend to jog at night to solve this. But, doing so puts you in danger such as uneven pavements and impatient drivers.
Meet Night Runner's solution to this; Shoe Lights which are designed to allow you to exercise more safely at night.
Created by Doug and Renata Storer, the concept was brought to life after Doug injured himself falling into a pothole while he was in training for the New York Marathon.
They are essentially LED lights that attach to your trainers, more specifically, they attach onto the shoelaces of your shoes via an adjustable bracket. The bracket can be positioned to anyway the user sees fit. Once fitted, it provides illumination (75-lumen LED beams that provide up to 30 meters of visibility) and 270-degree coverage ahead ideal for those who run, jog, and walk.
The lights are made up of multiple forward facing white LEDs and a single backward facing red one. They are contained in a bilateral winged housing which in addition to being water-resistant, is also able to withstand high-impact activities. Li-Ion batteries are used to power the lights and can be recharged via a micro-USB port. A single charge should see the batteries lasting around four and eight hours, but that depends entirely on the level of usage.
Using KickStarter, they're funding the production of the Shoe Lights seeking US$35,000, with the money raised paying for tooling and the first round of manufacturing.
A pledge of $50 or more is sufficient to reserve a pair of Night Runner Shoe Lights, if and when the creators deliver on their promises. September 2015 is the estimated delivery date, with $15 to ship to anywhere in the world.
Dew Collecting greenhouse for use in drought conditions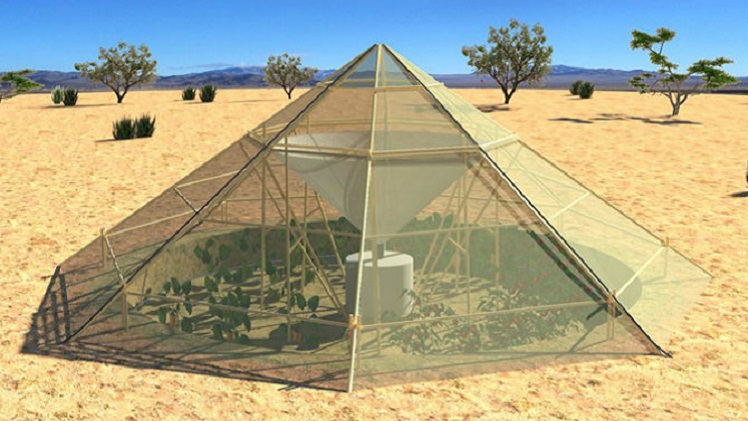 Roots Up, a small non-profit operation which is affiliated with Ethiopia's University of Gondar is developing a dew-collecting greenhouse. Designed for a variety of functions, this low-tech, low-cost greenhouse could help farmers raise fresh vegetables, even under drought conditions.
It works by trapping hot air and humidity in the mid-day sun and providing an improved atmosphere for stimulating the growth of plants. In addition, it also works as a dew collector, capturing evaporation within the bio-plastic sheeting at the top of the dome.
When temperatures drop to cool environments in the evening, farmers can simply pull a rope which opens a latch at the top of the dome in such a way that the droplets of water cool and condense, falling into a collection cistern below. The collected water can then be used for drinking water or further irrigation. If that wasn't enough, the greenhouse also functions as a rainwater collector, and is intended to be a low-cost solution for Ethiopian farmers to maintain self-reliant farms in the area.
The company hopes to deploy its first series of Dew Collector greenhouses in northern Ethiopia.
WordPress apparently blocked in Pakistan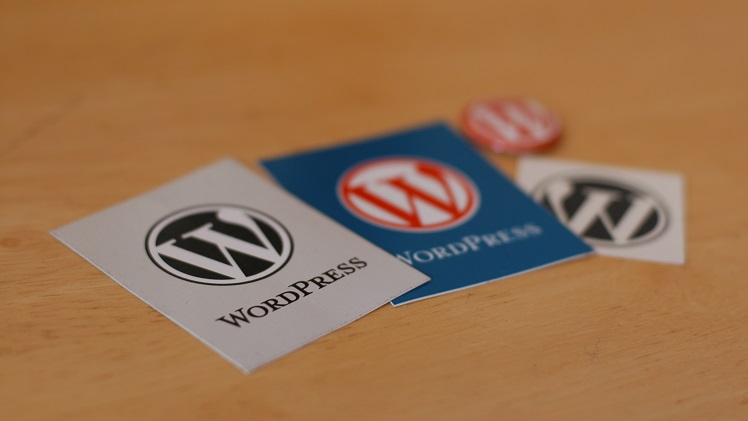 It would appear that WordPress blogs are currently not accessible in Pakistan and are assumed to be blocked by the countries' Pakistan Telecommunication Authority (PTA).  WordPress.com and blogs hosted by WordPress cannot be reached although self-hosted WordPress blogs still work.
As we know, the Pakistan government has a history of temporarily blocking websites which include Facebook, Flickr, IMDb, Twitter and Wikipedia, whilst other times, the government has issued statements reporting a temporary ban. But with YouTube for example, the ban is ongoing. The reason behind it according to the government is that these sites, and many others, host content that it sees as irreverent and provocative.
Facebook accidentally sneaks a peek at new "Phone" app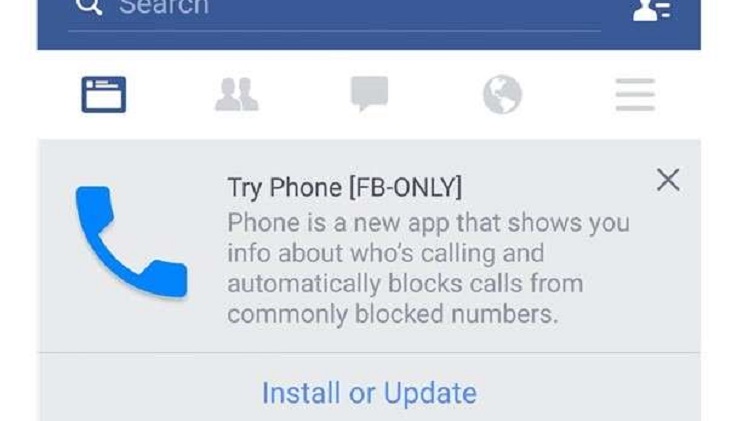 So Facebook may have accidentally given its Android app users a sneak peak at their next big thing. A message popped up on the app of some users where an indication was given that they are working on a new app called "Phone."
The feature appeared with a "FB-only" tag complete with dialer icon. However, tapping the icon led to a 'no page found' error. Rumor has it that the feature is still in works and the link might have accidentally showed up in the users feed. The Phone button seems to be a replacement for a dialer and will automatically block spam calls and show detailed information about the incoming calls.