2015 looks like it's going to be a good year for Sri Lankan consumers. SLT's lowering of Internet prices caught us all by surprise, and despite the occasional drop and disconnect (we don't quite understand how rain makes a wired connection go haywire in such a predictable manner), this means that local internet is getting a bit cheaper, a tad more efficient, and certainly better than in a lot of countries out there.
That said, let's have a look at what you can buy.
*remember that service providers calculate in Megabits per second (Mbps) and opposed to Megabytes per second. Since 8 bits = 1 byte,  a roughly accurate calculation is to divide the figure promised by 8 to find out how many megabytes you can download per second.
FIXED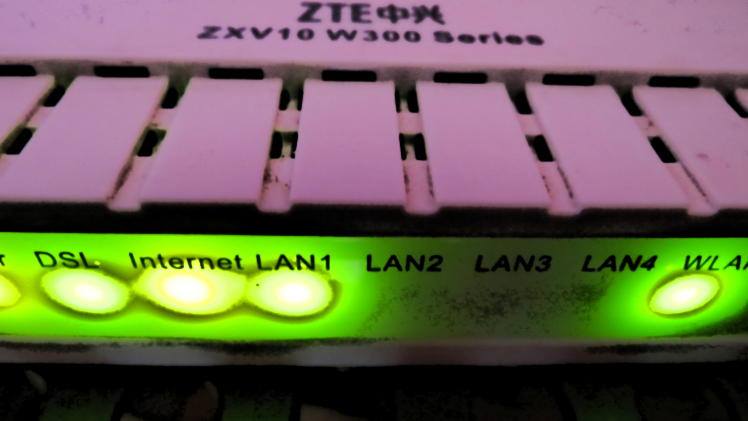 Sri Lanka Telecom
Pricing: 4/5
Availability: 5/5
Performance: 3/5
Customer service: 2/5
SLT is the de facto choice for almost all fixed lines. It's risen to where it is because, in the past, SLT was the only choice. However, the days of horrible Internet are behind us, and SLT's Internet is …. pretty good, really. We've tested out the default choice for most Sri Lankans – the 35 GB Web Family package, which (aha, fine print) promises between 2 and 16 (newly doubled) Mbps on download. Torrents average a respectable 450-500 kbps, which falls somewhere in the vicinity of 4 Mbps.
Right now, SLT is the standard for gamers due to the relatively low pings to servers.
Viable mid-tier packages:
Web Family (35 GB a month, between 2 to 16 Mbps) – Rs 1490 + Tax
Web Surfer (50 GB a month, between 2 to 16 Mbps) – Rs 2690 + Tax
Web Pro (85 GB a month, between 2 to 16 Mbps) – Rs 4890 + Tax
We've left out SLT's "Light User" packages, because honestly, they're quite stupid in this day and age of high-bandwidth content. A 2.5 GB package at 512 kbps is barely worth looking at.
Viable top-tier packages:
Web Master (155 GB a month, between 4 and 16 Mbps) – Rs 8890 + Tax
Web Champ (230 GB a month, between 8 and 16 Mbps) – Rs 13,690 + Tax
Web Life (Rs 375 GB a month, between 8 and 16 Mbps) – Rs 19,890 + Tax
As you can see, things get expensive really fast. The good news is that, by and large, SLT delivers what it promises. They have a disclaimer in place that says they deliver a minimum of 60% of what they promise, meaning you get what you agree to pay for: we've tested out the Web Champ – Bhanuka uses two of those, don't ask why – and it averages 9.6 Mbps – well within the quoted figures.
The bad news is that little things like water falling from the sky generally wreaks havoc on your connection. You will also have to deal with SLT's infamously incompetent customer support staff, who, when they deign to pick up the phone, seem to have the networking knowledge of a three-year-old. Technologically, however, SLT's service is generally better than many foreign ISPs.
Lankabell
Pricing: 3/5
Availability: 2/5
Performance:3/5
Customer service: 4/5
Lankabell is an interesting beast. At the entry level, its prices match SLT – they have a 4G connection that provides an alternative to the Web Family package from SLT. Beyond that, their strategy seems to be to offer slow, but basically unlimited internet – not great for someone who wants to YouTube all day, but die-hard downloaders might appreciate it. Might. Because their coverage map is miniscule, and pings are all over the board – it's something to do with the routing path. Not to mention the cheaper fixed packages are really, really slow – 1 Mbps is 150 KBps when downloading.
Intro Pack (4G) (35 GB a month, between 1 and 4 Mbps) – Rs 1350 + Tax
Economy (Unlimited, between 256 Kbps and 1 Mbps) – Rs 3,000 + Tax
Economy+ (Unlimited, between 256 Kbps and 1 Mbps, Static IP) – Rs 6,000 + Tax
Home & Office (Unlimited, between 512 Kbps and 2 Mbps) – Rs 5,500 + Tax
Home & Office+ (Unlimited, between 512 Kbps and 2 Mbps, Static IP) – Rs 8,500 +Tax
Premier Pack (Unlimited, between 1 Mbs and 4 Mbps) – Rs 10,500 + Tax
Premeir Pack (Unlimited, between 1 Mbps and 4 Mbps) – Rs 13,500 +Tax
As far as promised speeds are concerned, our 4G test unit at Wattala (Andrew) worked just fine, delivering a good 60 of the upper bracket of the promised range. However, other than the 4G, the pricing, availability and pings just don't come together well enough for that upper bracket to be very useful. Interestingly, they're the only ISP to place such prominence on static IPs.
Dialog
Pricing: 3/5
Availability: 1/5
Performance: 5/5
Customer service: 4/5
There's no doubt about it: Dialog is one of the best performing ISPs, with their 4G packages providing some really decent speeds and pricing. The default hardware is solid – you can give quite a few people WiFi with it – and oddly enough, it's also epic for multiplayer gaming – we've played Dota 2 with pings of just 75 to Singapore servers. The customer support is polite, and…well, you get the picture. Add to the fact that the 4G fixed broadband is not as fixed as it sounds – it's basically a giant dongle and you can take it practically anywhere. It even has a battery.
The problem? You have to be within Dialog's 4G coverage zone for all this magic to happen. Said coverage zone being about the size of a peanut, this means that anybody not in in the general vicinity of Colombo is plain dumb out of luck. Mazin's lucky. We're not.
Lite (26 GB, between 1 Mbps and 4 Mbps) – Rs 1,400 + Tax
Ultra (61 GB, between 1 Mbps and 4 Mbps) – Rs 3,900 + Tax
The ultra pack in particular is useful, especially if you're a heavy downloader who moves around a lot.
MOBILE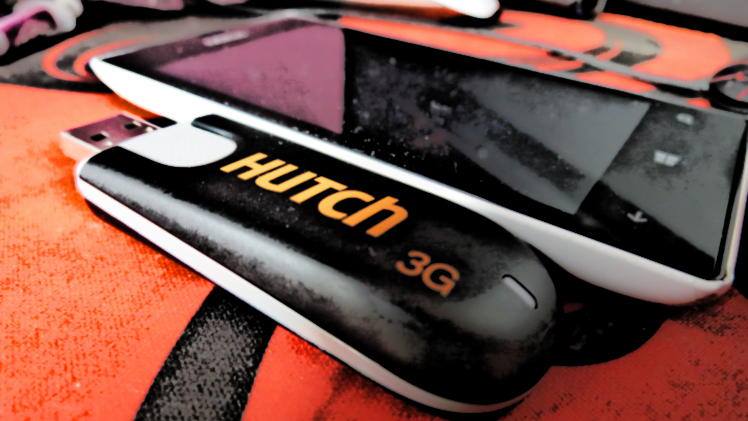 Mobile broadband (aka "the dongle") is difficult to write about. Most mobile broadband connections in the country are firmly HSPA – 4G has yet to really take off. Despite ISP's claims, the very nature of HSPA makes for wildly different speeds and experiences in different parts of Sri Lanka. It's not just the coverage. Rain, lightning, random people spitting in your direction, an election poster blocking your signals – it's inherently too unstable for us to point at and say "here, this performs well."
A more generally useful comparison would be to analyze the value propositions of competing ISPs. (Keep in mind that some ISPs have more packages than indicated here. 4G pricing is not linked here – if you're looking for 4G data packages, spend a bit more time browsing the Dialog and Mobitel sites).
As can be seen, offerings are largely similar, with enough deviation in data caps and peak times to provide slightly different value for money points with different ISPs.
Because of the low initial cost and relative lack of hoops to jump through, many households use mobile broadband connections. Compared to fixed lines, cost per GB is quite high  – with very few exceptions – but certain packages provide entry-level accessibility and mobility for a great deal of users.
There are two packages that are an exception to this: Dialog's Nightime package, which offers unlimited (uncapped) internet access between 12 and 6 AM for Rs 100, and Hutch's new Twelve to Six package, which promises the same for Rs 70. We've received reports of users downloading around 20 GB a day using these packages.
Depending on network availability, either of these packages, paired with a serviceable fixed connection, effectively flips the value-for-money chart on its head.
It looks like things are indeed getting better for Sri Lanka- at least, as far as Internet is concerned. ♦