The National Outsourcing Association (NOA) recently titled Sri Lanka as the "Outsourcing Destination of the Year" recognizing it over Fiji and Serbia – the other two finalists of this category. Presidential Secretary Lalith Weerathunga accepted this award ceremonially presented by a Sri Lankan delegation led by SLASSCOM Chairman Madu Ratnayake, which also included representatives from BOI and ICTA.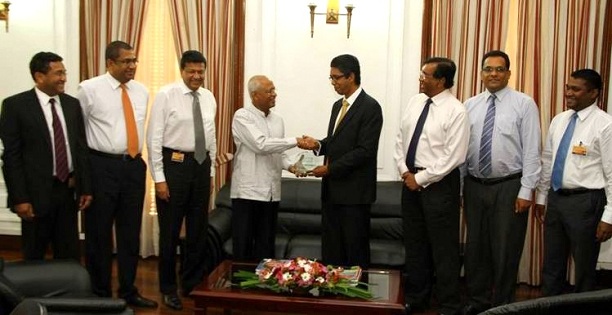 The Award has placed Sri Lanka among the Top 25 Global Outsourcing destinations by AT Kearney the Top 30 Outsourcing destinations by Gartner. Weerathunga explained the local Government's initiative in using information and communications technology as a tool to drive rural empowerment, employment and foreign exchange. The Secretary also believed that the Award would contribute positively towards Sri Lanka's positioning as a niche destination for IT and Knowledge Services.
The Award was a result of the extensive focus placed on the market development strategy over the past five years. Having first applied for the Award three years ago, the attainment of the title is definite indication of the growth of the IT / BPO industry as well as an important milestone to the industry's roadmap.
The NOA accreditation coincides with the IT / BPO industry reaching the fifth position as the best foreign exchange earner for Sri Lanka, another concomitant achievement in the industry. The country acts as an off-shore development centre and joint venture development centre to several Fortune 500 companies and industry leaders from the North American continent, Great Britain, Australia, Sweden, Norway, and Japan.  
The NOA operates as a not-for-profit trade association and aims to promote best practices in outsourcing, lobbying government and regulators, and provide research and information to companies and managers using outsourcing.
SLASSCOM is a catalyst of growth of the Sri Lankan IT / BPO industry and facilitates trade and business, propagation of education and employment, encouragement of research and innovation.