In September 2010, Steve Jobs sent out an email to 100 key employees of Apple, pointing out his roadmap for 2011. Inside are some surprising revelations. For one, the controversial Apple boss pointed out in text what die-hard Apple fans refused to see – that Apple was falling behind Google in places – and that they needed to do better. For another, he had plans to do something like the iPhone 5c long before Tim Cook took over. This email was released recently as part of the ongoing Apple-Samsung legal wars. Intrigued? Read on.
We've taken out some of the boring parts and thrown in our comments: 
 [box_light]
From: Steve Jobs <[email protected]>
Date: October 24, 2010 6:12:41 PM PDT
To: ET <[email protected]>
Subject: Top 100 – A 
Here's my current cut. 
Steve 
1. 2011 Strategy – SJ
– who are we?
– headcount, average age, …
– VP count, senior promotions in last year
– percent new membership at this meeting
– what do we do?
– pie chart of units/product line and revenues/product line
– same charts with tablets + phones merged together
– Post PC era- Apple is the first company to get here
– Post PC products now 66% of our revenues
– iPad outsold Mac within 6 months
– Post PC era = more mobile (smaller, thinner, lighter) + communications + apps + cloud services
– 2011: Holy War with Google
– all the ways we will compete with them
– primary reason for this Top 100 meeting
– you will hear about what we're doing in each  presentation
– 2011: Year of the Cloud
– we invented Digital Hub concept
– PC as hub for all your digital assets
– contacts, calendars, bookmarks, photos, music, videos
– digital hub (center of our universe) is moving from PC to cloud
– PC now just another client alongside iPhone, iPad, iPod touch, …
– Apple is in danger of hanging on to old paradigm too long (innovator's dilemma)
– Google and Microsoft are further along on the technology, but haven't quite figured it out yet
– tie all of our products together, so we further lock customers into our ecosystem
– 2015: new campus
[/box_light]
 2011 was when Google was rolling out Ice Cream Sandwich to a few – most of the world was on Gingerbread. The Droid 3, the HTC Evo 3D, the SII – these had yet to be even announced when Jobs wrote this email. At this point, Apple was undisputed king of the smartphones – the likes of the HTC One were still far away. Apple shipped 47.49 million in 2010, roughly a 110% lead on Android at the time.

  "Tie all of our products together, so we further lock customers into our ecosystem." "Holy War with Google" Yup, classic Jobs. We're surprised Apple's OK with this coming out.
[box_light]2. State of the Company
– Peter & Tim
– where is our business
– geo analysis (NA, Euro, Japan, Asia, possibly break out china) (present on map)
– comparisons with Google, Samsung, HTC, Motorola & RIM3. iPhone
– Joz & Bob
– 2011 Strategy:
– "plus" iPhone 4 with better antenna, processor, camera & software to stay ahead of competitors until mid 2012
– have LTE version in mid-2012
– create low cost iPhone model based on iPod touch to replace 3GS
– Business & competitive update
– show Droid and RIM ads
– Verizon iPhone
– iPhone 5 hardware
– new antenna design, etc
– new camera[/box_light]
People blame Tim Cook for cheapening Apple with the iPhone 5C, but it looks like Jobs had realized where the market was heading there and had made plans for that long before. (Cook's failing was in screwing up the prices – a $550 for a device made mostly of cheap plastic? That's not cheap). But despite everything, Apple did not in fact manage to implement this stuff on time – the 4s, which is the "plus" iPhone 4 referred to here, came in fall 2011 and LTE support did not arrive until the iPhone 5. 
 [box_light]
4. iPad – Bob, Jony, Dan Riccio, Michael Tchao ,Randy Ubillos, Xander Soren, Roger Rosner
– 2011 Strategy: ship iPad 2 with amazing hardware and software before our competitors even catch up with our current model
– Business & competitive update – Michael
– Apps, corporate adoption, …
– show Samsung, HP(?) anf iPad ads
– 2011 Product Roadmap
– Bob, Dan & Jony
– iPad 2
– iPad 3
– DEMOS:- PhotoBooth (Michael?)
– iMovie (Randy)
– GarageBand (Xander)
– text book authoring system (Roger)
– working display for iPad 3 (during break) 
 5. iOS – Scott, Joz
– Strategy: catch up to Android where we are behind (notifications, tethering, speech, …) and leapfrog them (Siri, …)
– Timeline of iOS releases from first until Telluride, including Verizon
– Jasper tent poles
– Durango tent poles (without MobileMe)
– Telluride tent poles (with "catch up" and "leapfrog" notations on each one)
– DEMOS:
– Jasper: AirPlay to AppleTV – video from iPad, photos from iPhone, ??
– Durango: ?? (without MobileMe features)
– Telluride: Siri, ?
[/box_light]
 Pure gold: the boss of Apple admitting that they were behind Android. Legions of Apple fans denied all of this for years until the notifications menu arrived.  Android fans, take note. We also know who was responsible for the iPad and some of the stuff therein. Telluride, by the way, was the codename for IOS 5, which brought out an enhanced messaging system and photo sharing. It's interesting to see how strong Job's push on the tab front was. Apple can be credited with single-handedly making tab computing attractive – they took something clunky and vaguely technical and made it light, good-looking and supremely usable, and in doing so, put an entire industry on steroids. 
 [box_light]
6. MobileMe – Cue, SJ, Roger Rosner
– Strategy: catch up to Google cloud services and leapfrog them (Photo Stream, cloud storage)
– Android
– deeply integrates Google cloud services
– way ahead of Apple in cloud services for contacts, calendars, mail
– 2011
– Apple's year of the cloud
– tie all of our products together
– make Apple ecosystem even more sticky
– iWork cloud storage (Roger Rosner) 
[/box_light]
 Another study of Android and the Google camp.  Unfortunately, Apple had and still has some way to go before they get close to the Google Cloud. As Apple Insider reports, JP Morgan has talked about Apple's potential in this areas – let's not make the mistake of underestimating a company with a couple of billion dollars in spare change lying around. Nevertheless, given the strength of Google's Cloud services and the widespread use that Gmail, G+ and Youtube have bought them, it's doubtful whether Apple will catch up with their iClouds anytime soon.
[box_light]
8. Apple TV 2- David Moody, Jeff Robbin
– Strategy: stay in the living room game and make a great "must have" accessory for iOS devices
– sales so far, projections for this holiday season
– add content:- NBC, CBS, Viacom, HBO, …
– TV subscription?
– where do we go from here?
– apps, browser, magic wand? 
9. Stores Update – Eddy, Patrice
– Music
– Strategy: Leap even further ahead of Google in music
– Beatles
– iTunes in the cloud
– App Store
– Strategy: Leap even further ahead of Google in discovering great new iOS apps
[/box_light]
Apps, browser, magic wand – Apple TV, under threat from better-done players like the Roku, cheaper players like the Chromecast. The threat from Google, dominant throughout the whole email, was apparently never forgotten, despite the fact that iTunes far outstrips Google in music. But why are the Beatles in there, anyway? 
Either way, what does this reveal? Jobs was a pusher, no doubt about that, and he was obsessed with making Apple's mobile section the best. Note that there's barely anything said about the personal computer front – its tabs, phones, services, TV.  2010 and 2011 were great years for Apple financially: they hit records, sold millions of devices, and even knocked RIM out of the picture, displacing Blackberry as the consumer choice even among the business crowd. Microsoft gave up on its Zune. Creative's Zen series of devices had already given way to the iPods.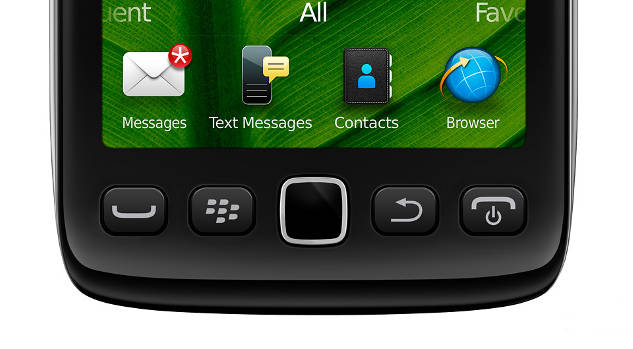 Jobs, by all indications, succeeded – if he had survived, or even if his health had permitted him to push like he usually did, we would probably have seen some of Apple's devices quite a bit earlier than we actually did. Lots of things might have been different – for example, not have seen such a huge outcry over the new iPhones – heck, the 5c might actually have been a worthy device. IOS7 may not have been so polarizing. Who knows?  What's important here is that, despite the public speeches where Android was mocked to be a poor man's copy of IOS, Jobs was fully aware of the looming Android threat and was determined to match and exceed it. 
Here is the entire email for those of you who want an uninterrupted glimpse into the mind behind Apple.