Techkatha's Big Meetup – held on the 12th of July at the DHPL building (Microsoft Sri Lanka's HQ, basically)  – was pretty cool. Not only did it bring around a 100 geeks together, it got them to listen to a couple of other geeks with microphones – and not only did people listen, they actually had fun. That's rare enough to deserve a special shout out.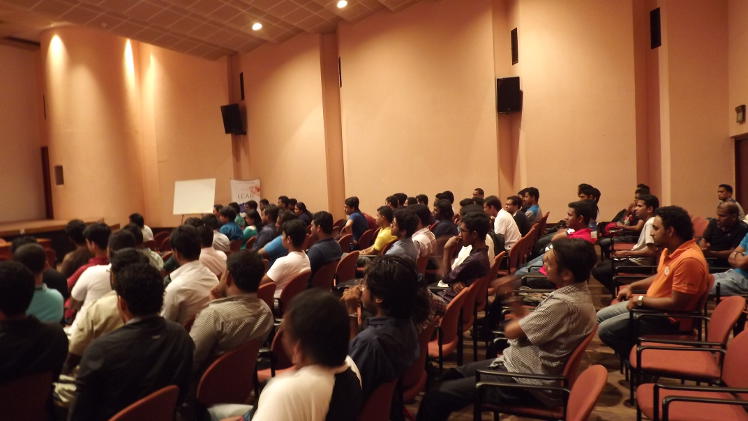 The Big Meetup brought together some of the followers of Techkatha, which over the years has built up a reputation for a steady flow of critical tech commentaries, reviews and how-to videos in Sinhala. To start off, Kalinga Aluthamudalali, the founder of Techkatha, opened up a lengthy discussion about app development on Windows Phone (something that's getting a significant push here in Sri Lanka, owing largely to Microsoft's strong presence and constant developer workshops). This session took up most of the morning as the questions started pouring and the sessions evolved (or devolved) into an open forum. At the end of the session, Kalinga shared a little bit of advice we think everyone read:
"People judge you not just on your certificates, but on who you know," he said, speaking on the importance of using an event to network with other people. "Most of the time, in a company, having somebody's recommendations matters more than that shiny diploma. Look at me. I knew Imesh, Imesh introduced me to Lahiru, and boom! Six months later, here I am as CTO of Takas. Get out a bit, learn the name of the person next to you. There are some amazingly skilled and connected people here. You may not be able to judge them based on their dress or how good they look. Connect for the sake of connecting to them."
After lunch, Nissanga Warnapura of 3D Concept Studio unveiled something extremely interesting: an Ultimaker2 3D printer.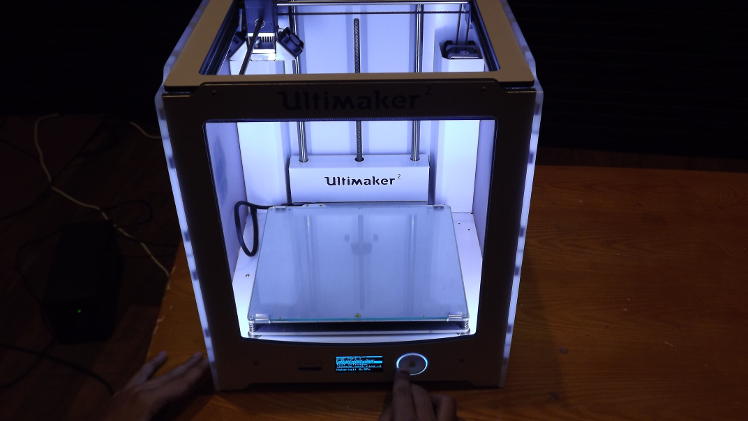 While the Ultimaker printed, Nissanga went into detail about 3D printing. The process, the terminology, comparing it to traditional cutting processes, as well as some of the uses people are putting it to. 
"You never know what to expect," he said, recalling this one particular case. "I know this nine year old guy who called to make an iPhone case with his sisters' boyfriend's face on the back. I asked "Why?" and he said 'Because I'm going to be selling this to my sister.' I enjoy working with guys like this. In fact, he's building an iron man helmet now."
After that, it was the turn of Leap Motion and HackerNest. The Leap Motion demo, conducted by Zaffran Zavahir of Redline Technologies, presented the audience with both the novelty and the current problems with the technology – for example, the need to redesign many of today's popular interfaces for motion-sensing tech to be truly intuitive and popular.
HackerNest, which came afterwards, became the first HackerNest Social meetup to take place here in Sri Lanka – to wit, a purely social get-together for geeks of all shapes, colors and sizes. Leaving everyone to their chit-chat, we packed up our bags and fled to scene wondering what new devilry we could conjure up with the support of a little bit of 3D printing