The Click'N'Pizza: Ordering pizza made even easier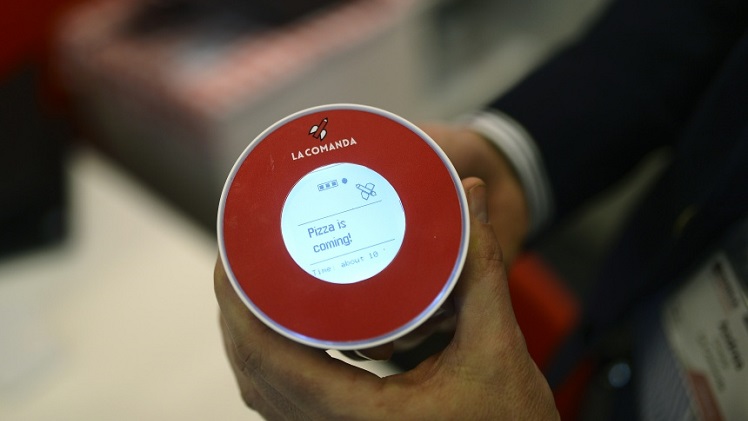 Ordering a pizza is by no means a hard or difficult task. One can do so over the phone, through an app, or even via a console such as an Xbox. At the recently held MWC though, one startup wanted to make the process even simpler.
La Comanda, a tech startup, showed off its prototype Click'N'Pizza which is a gadget that makes ordering a pizza into literally a one-click experience. Operating it is easy. Customization of the order is done via the web app, and all that remains is for you to click the button, which also conveniently doubles as a refrigerator magnet, and your pizza is on the way.
Customization of the order can also be done by turning the button, which has a display indicating the time left for your pizza. In addition, the display can also be used for promotional messages or offers from the pizza vendor like giving you special offers on your birthday or anniversary. The Click'N'Pizza connects to your Wi-Fi, and is equipped with a battery that would last around 10 days, after which it can be charged via a standard microUSB cable.
The idea is not entirely new though. There was a similar gadget called the VIP Fridge Magnet in Dubai. But the big thing to note here is that La Comanda apparently claims it has a deal with Pizza Hut, so pizza lovers will be able to order as early as summer 2015.
Instagram debuts "Carousel" feature aimed at advertisers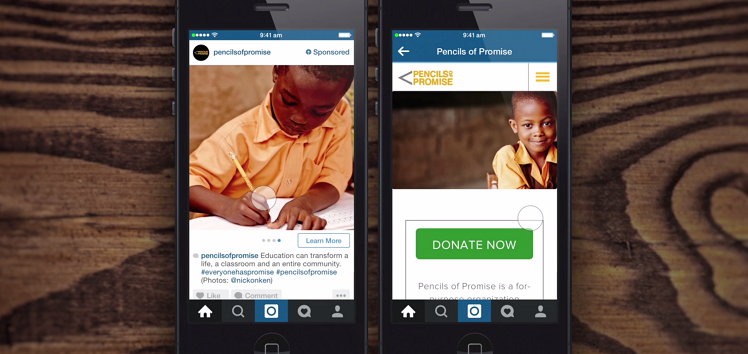 Instagram is probably one of the most popular apps available for smartphones. Its' purpose is to upload images one by one, with a little description if needed. However, that is changing, Instagram is modifying its game-plan to help advertisers describe stories through multiple pictures.
They are doing this by means of a slideshow feature called 'carousel' which allows users view a series of photos, accessible by a series of dots that appear below the post to depict that it's a carousel. From there, one can swipe the pictures left and right to see more images.
In addition, there is a 'learn more' button at the bottom of the dots that takes the user to the advertisers' website. The design is yet to be polished but once completed, the new button will directly push a large portion of customers to the advertised website, profiting their business.
Your Facebook page count may drop, but it's totally not your fault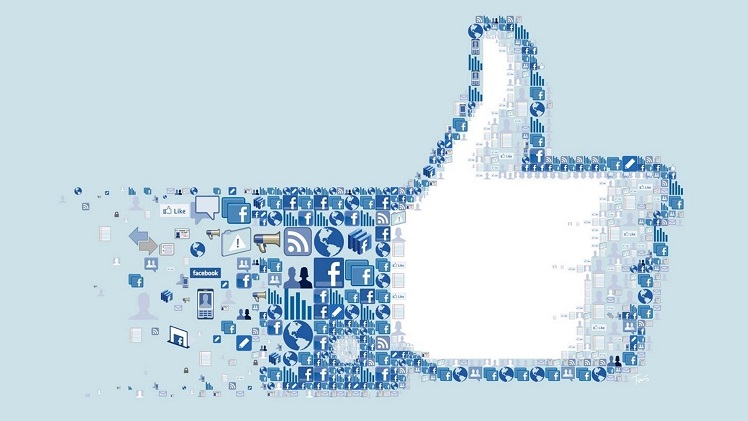 Are you running a Facebook Page? Well then this is for you. Your page's "Like" count will probably drop in the coming days or weeks, although it's entirely not your fault. Then who's is it? Well, you'll have to ask Facebook.
The social media giant is changing the way likes are gathered; by subtracting any and all accounts that have been either manually deactivated or "memorialized" after its owner passed away. Although it should be noted that only accounts for profiles that have been manually deactivated will fall under this scrutinization. Likes from profiles that could be considered "inactive" just because the user hasn't logged in for a while will continue to count.
The loss of likes depends on how many likes you have to begin with. Facebook says to expect a "slight dip. So if your page only has a few dozen likes, you might lose one or two.; if it has a few million, then you may lose a lot more.