Computing has changed, online web based cloud applications are replacing traditional desktop applications and mobile devices are becoming the norm as to how we consume content, as well as carry out tasks such as create documents or edit a presentation just before a big meeting. Despite these changes however, the computing syllabuses in schools haven't seen such drastic changes here in Sri Lanka to keep students up to date with these new technologies.
Enter Yarl IT Hub, which aims to change this sad situation, well up North anyways in order to achieve their vision of turning Jaffna into the next Silicon Valley.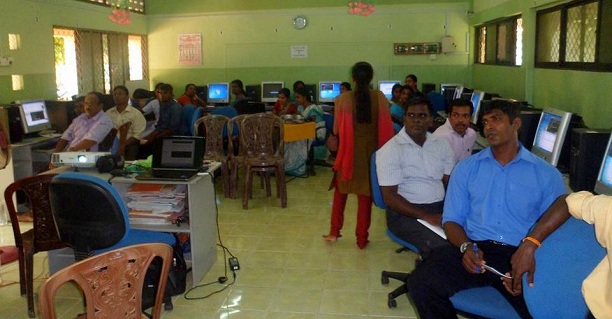 Recently, Yarl IT Hub in collaboration with the Northern Province education department, held 5 workshops with the theme "Mobile Application Development" in Vavuniya, Jaffna and Vadamaratchi with the aim of keeping teachers updated with the latest trends and technologies. Each of the workshops kicked off with an introduction to the various mobile platforms available such as: Android, Windows Phone and iOS. Following the introductions the real star of the workshops took the stage: HTML 5.
An introduction to HTML 5 was first given, and then its relationship with the various mobile OS's was explained. Afterwards the workshops moved on to hands-on sessions on creating native HTML 5 apps and game development using HTML 5 canvass, both of which saw teachers accepting challenges and enthusiastically beating them.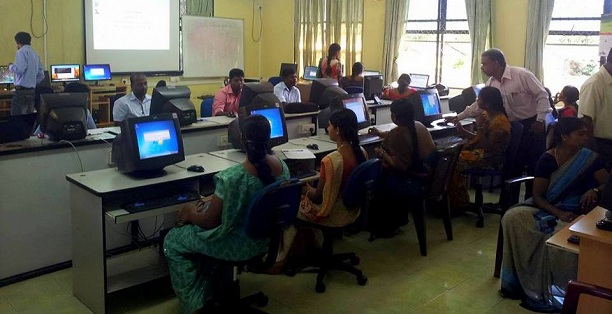 Following the hands-on sessions with HTML 5, the workshops concluded with the folks from Yarl IT Hub explaining the upcoming Yarl Geek Challenge's junior category, encouraging the teachers to use their new skills and have their students develop mobile applications and take part in the competition.
With teachers coming from various cities in the Northern Province, such as: Mannar, Kilnochchi, Jaffna and so on, chances are we might see a lot of entries in the Junior category for the Yarl Geek Challenge and with that a bunch of interesting mobile apps this year instead of a few, thanks to this commendable effort by the dedicated volunteers of the Yarl IT Hub.